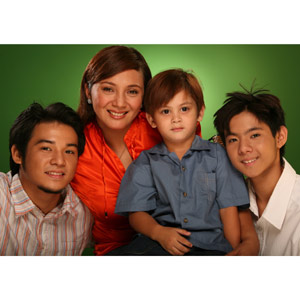 ---

The UP Film Institute welcomes the New Year with a bounty ofscreenings for the Manila Pride Fest slated from January 4 (Friday) to January12 (Saturday).


The initial leg of lesbian, gay, bisexual and transgender (LGBT)screenings at the UP Film Institute Videotheque for January 4 and January 5 areas follows:


January 4 Friday
4:30 p.m. To Be Happy in Chile (Heidi Lloyd, Chile) withselected shorts (Flowers at the Park, Hollow Bones, Secrets)
6:30 p.m. To Be Happy in Chile (Heidi Lloyd, Chile) withselected shorts (Scarred, Bridge, Secrets, Flowers at the Park)


January 5 Saturday
4:30 p.m. Outing Riley (Pete Jones, United States)
6:30 p.m. Go West (Ahmeda Imamovica, Bosnia)
More screening highlights forthe rest of January 2008 include the return engagement for Manoro and Autohystoria(January 14 Monday to January 17 Thursday); the special full run (Thursday toThursday) of Foster Child beginning January 17 until January 24; thespecial presentation of Alfred Adlawan's Signos on January 19 (Saturday)and the Cinema One Originals Festival from January 28 (Monday) to January 31(Thursday).

CONTEND presents the 1982 classic Batch '81 on January 23, Wednesday. Tokick off a special program for the Philippine-German relations through film, NoliMe Tangere—directed by National Artist Gerry de Leon based on Jose Rizal'snovel—screens on January 30, Wednesday. This Filipino classic will be screenedback-to-back with another movie of note from German filmmaker Werner Schroeter—TheLaughing Star.