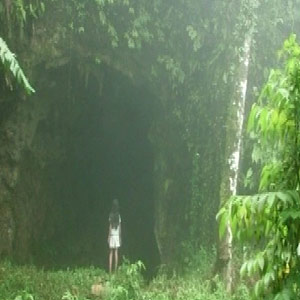 ---
Mogwai, a small arts cafe and digital cinema space in the Cubao X (formerly the Marikina Shoe Expo), will use its 2nd floor deco screening room to show a selection of indie films that have brought honor to the country. This special screening is dubbed as the first unofficial Mogwai Film Festival.
Some of the films to screen have been praised and shown around the world, like the works of Lav Diaz, Raya Martin, John Torres.
The other films are those that deserve more attention locally than they have received so far—Sa North Diversion Road by Dennis Marasigan, In Da Red Korner by Dado Lumibao, When Timawa Meets Delgado by Ray Gibraltar, the short films of Antoinette Jadaone, and the first feature of Ato Bautista.
Still others have been praised, but rarely featured in the manner they deserve: Sherad Anthony Sanchez's Huling Balyan ng Buhi, and the short films of Roxlee, for which there is a dearth of critical literature.
Free admission.
1st Mogwai Film Festival
Screening schedule:
January 7, Monday, 9 pm: Sa Aking Pagkakagising Mula sa Kamulatan (Ato Bautista)
January 8, Tuesday, 9 pm: Short Works + Huling Balyan ng Buhi (Sherad Anthony Sanchez)
January 9, Wednesday, 9 pm & 10pm: Otros Trilogy + Todo Todo Teros (John Torres)
January 10, Thursday, 9 pm: In Da Red Korner (Dado Lumibao)
January 11, Friday, 9 pm: When Timawa Meets Delgado (Ray Gibraltar)
January 12, Saturday, 7 pm & 9 pm: Raya Martin Double Bill: Maicling pelicula nañg ysañg indio nacional (O Ang Mahabang Kalungkutan ng Katagalugan) and Autohystoria
January 13, Sunday: Discussion day