Did you know: a Fil-Am actress is part of one of the biggest Hollywood movies of 2020?
Her name is Ella Jay Basco and she made her feature film debut as Cassandra Cain in the DC movie Birds of Prey (and the Fantabulous Emancipation of One Harley Quinn).
The Filipino-American actress acts opposite Hollywood star Margot Robbie who is cast as Harley Quinn.
In a release sent by Warner Bros., Ella was quoted as saying about her co-star: "Margot was like a big sister to me, we had the best time with each other. She taught me so much about working with people on- and off-camera. It was amazing."
This movie is just one of the Hollywood films that you should be on your radar this 2020.
There's still time for you to check out an Oscar nominee before the winners are revealed by The Academy of Motion Picture Arts and Sciences.
The World War I movie 1917 is currently being screened in Philippine cinemas. It is nominated for ten Oscar Awards including Best Picture, Best Director, and Best Adapted Screenplay.
The 92nd Academy Awards is scheduled to take place at the Dolby Theatre in Hollywood, Los Angeles, California on February 9, 2020 (February 10 in Manila).
Here are Hollywood movies that you shouldn't miss this 2020:
BIRDS OF PREY (February)
In Birds of Prey (and the Fantabulous Emancipation of One Harley Quinn), Fil-Am newcomer Ella Jay Basco plays Cassandra Cain, who serves as the catalyst to unite Harley Quinn and the Birds of Prey.
Ella remembers, "When I read the script, I just loved Cassandra Cain. She's a street girl without a family or a home, so she's both really misguided and super independent. She has had to fight to survive in this world, until she meets Harley Quinn."
When Cassandra acquires a priceless gem, she becomes a target of Gotham's narcissistic villain Roman Sionis (played by Ewan McGregor). Harley Quinn (Margot Robbie) leads her badass girl gang in taking down Roman and rescuing Cass.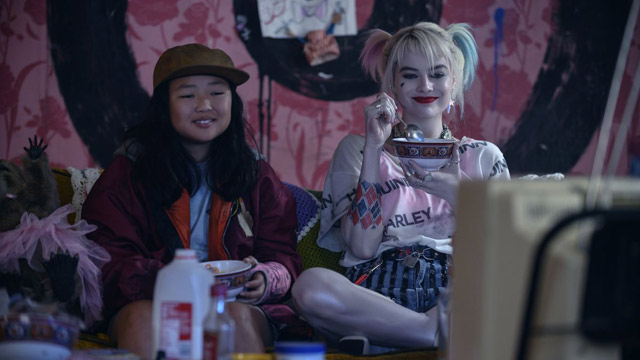 1917 (February)

1917 tells the story of two young British soldiers with a high-stakes mission at the height of World War I. Two young British soldiers, Schofield (George MacKay) and Blake (Dean-Charles Chapman) are given a seemingly impossible mission. In a race against time, they must cross enemy territory and deliver a message that that could potentially save 1,600 of their fellow soldiers—-Blake's own brother among them.
They are joined by Oscar® winner Colin Firth as General Erinmore, who sends the pair on their mission; and Benedict Cumberbatch as Colonel Mackenzie, commander of 2nd Battalion, who is convinced they have the Germans retreating and is determined to finish the job.
The director, Sam Mendes, says this epic movie is inspired by the stories his own grandfather (a WWI veteran) told him.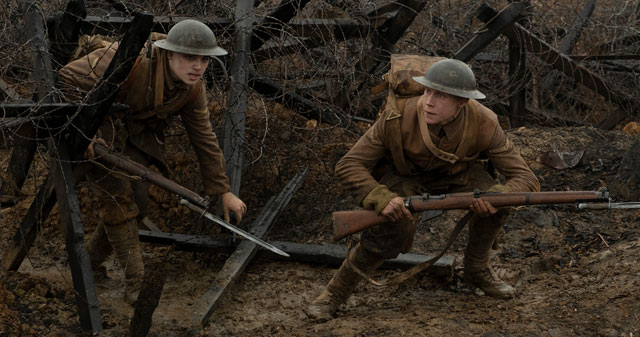 LITTLE WOMEN (February)

Oscar Best Picture nominee Little Women is a period drama film written and directed by Greta Gerwig. It is the seventh film adaptation of the 1868 novel of the same name by Louisa May Alcott.
Aside from Best Picture, the movie also received nominations in the following categories: Best Actress (Saoirse Ronan), Best Supporting Actress (Florence Pugh), Best Adapted Screenplay (Greta Gerwig), Best Original Score (Alexandre Desplat) and Best Costume Design (Jacqueline Durran).
Little Women revolves around four young sisters each determined to live life on their own terms. Amy March (Florence Pugh), Meg March (Emma Watson), Beth March (Eliza Scanlen), and Jo March (Saoirse Ronan) live with their mother, whom they call Marmee (Laura Dern). They are joined by their neighbor Laurie (Timothee Chalamet) and Aunt March (Meryl Streep).
This coming-of-age film is set in Concord, Massachusetts, during and after the Civil War.
Little Women will hold whole-day sneak previews in selected cinemas across the Philippines on Monday & Tuesday, February 10 & 11 (ahead of its grand opening on February 19).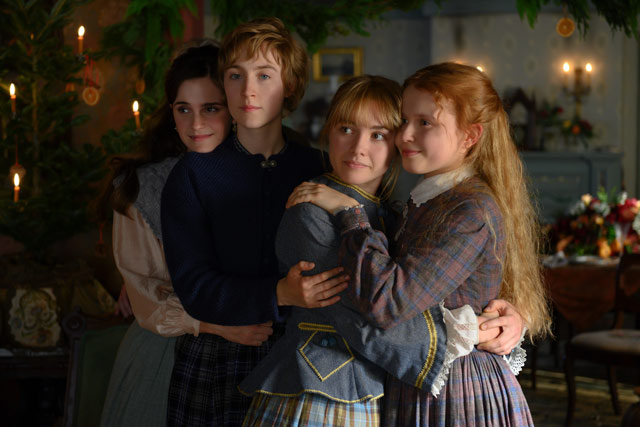 A QUIET PLACE: PART II (March)
The sci-fi thriller A Quiet Place: Part II stars Emily Blunt, Cillian Murphy, Millicent Simmonds, Noah Jupe, and Djimon Hounsou.
Following the deadly events at home, the Abbott family (Emily Blunt, Millicent Simmonds, Noah Jupe) must now face the terrors of the outside world as they continue their fight for survival in silence. Forced to venture into the unknown, they quickly realize that the creatures that hunt by sound are not the only threats to their safety.
The Abbott family crosses paths with a group of mysterious renegades (including characters played by new cast members Cillian Murphy and Djimon Hounsou).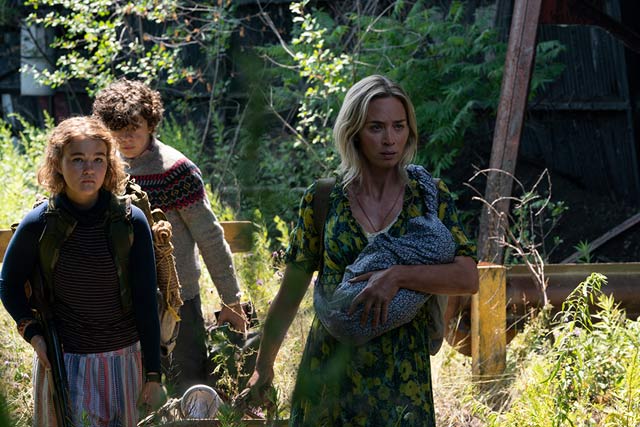 MULAN (March)

Disney's Mulan is a live-action adaptation of the studio's 1998 animated musical. The film was shot on locations in New Zealand and China.
Mulan is the epic adventure of a fearless young woman who masquerades as a man in order to fight Northern invaders attacking China. The eldest daughter of an honored warrior, Hua Mulan is spirited, determined and quick on her feet. When the emperor issues a decree that one man per family must serve in the Imperial Army, she steps in to take the place of her ailing father as Hua Jun, becoming one of China's greatest warriors ever.
This epic tale of a legendary Chinese warrior comes to life with Jet Li playing the Chinese emperor and Gong Li cast as Xian Lang, a powerful witch with shapeshifting abilities.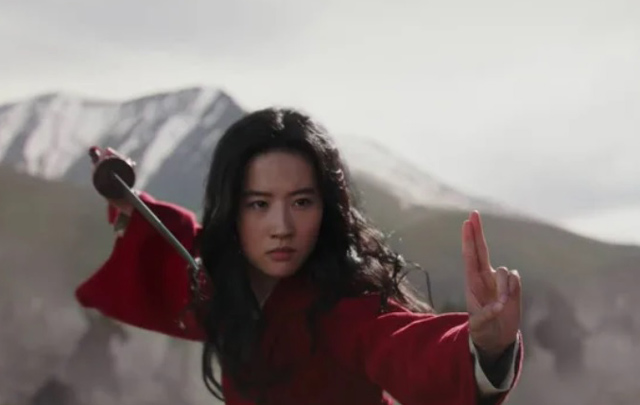 NO TIME TO DIE (April)

No Time to Die is the 25th James Bond adventure film. Daniel Craig returns for his fifth film as Ian Fleming's James Bond 007.
In this film, James Bond has left active service and is enjoying a tranquil life in Jamaica. His peace is short-lived when his old friend Felix Leiter from the CIA turns up asking for help. The mission to rescue a kidnapped scientist turns out to be far more treacherous than expected, leading Bond onto the trail of a mysterious villain armed with dangerous new technology.
Bond finds out that his lover, Dr. Madeleine Swann (Lea Seydoux), is keeping a terrible secret. Does this have something to do with the main villain Safin (Rami Malek)?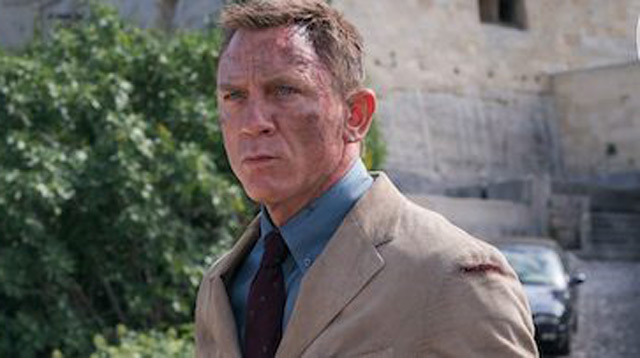 BLACK WIDOW (May)

This spy thriller tells the origin story of assassin Natasha Romanoff, aka the Black Widow (played by Scarlett Johansson).
Following the events of Captain America: Civil War (2016), Natasha Romanoff finds herself alone and forced to confront her demons when a dangerous conspiracy with ties to her past arises.
Pursued by a force that will stop at nothing to bring her down, Natasha must deal with her history as a spy and the broken relationships left in her wake long before she became an Avenger.
She will be forced to fight against Taskmaster, a trained mercenary who has the ability to mimic the physical capabilities of his enemy.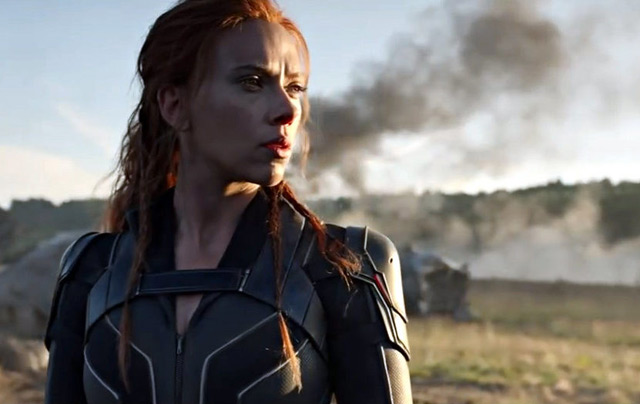 FAST & FURIOUS 9 (May)

After the events of The Fate of the Furious (2017), Dominic Toretto (Vin Diesel) is leading a quiet life off the grid with Letty (Michelle Rodriguez) and their son. Their lives are disrupted by a threat that will force Dom to confront the sins of his past if he's going to save those he loves most.
His crew joins together to stop a world-shattering plot led by the most skilled assassin and high-performance driver they've ever encountered: a man who also happens to be Dom's forsaken brother, Jakob (John Cena). Jakob becomes even more formidable when he teams up with cyberterrorist Cipher (Charlize Theron).
Fans can look forward to seeing Helen Mirren reprise her role as Magdalene Shaw and seeing the return of the character Han who was presumed dead at the end of The Fast and the Furious: Tokyo Drift (2006).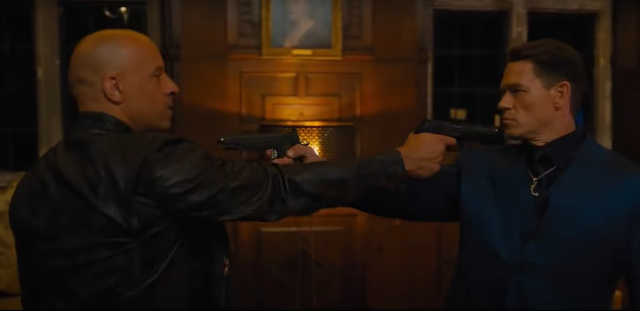 ARTEMIS FOWL (May)
Artemis Fowl II (Ferdia Shaw) is a 12-year-old genius who lives in a mansion in Ireland. He is a descendant of a long line of criminal masterminds. Artemis finds himself in a battle of strength and cunning against a powerful, hidden race of fairies who may be behind the disappearance of his billionaire father.
The young boy kidnaps the fairy Captain Holly Short (Lara McDonnell) for ransom to fund the search for his missing father in the hopes of regaining the family fortune and restoring honor to the Fowl name.
Based on Eion Colfer's 2001 novel of the same name, Artemis Fowl depicts an underground civilisation filled with fairies, goblins, trolls, and other magical creatures.
Judi Dench stars in the film as a reimagined female version of Commander Root, head of the LEPrecon (the fairy world's equivalent of MI6).

Wonder Woman 1984 (June)

Wonder Woman 1984 is set in the '80s--during the height of the Cold War between the U.S. and the Soviet Union. Diana a.k.a. Wonder Woman (Gal Gadot) looks just as ageless even though this new installment is set 70 years after the first film.
She reunites with her past love Steve Trevor (Chris Pine) who (spoiler alert) sacrificed his life in the 2017 movie.
This time, Wonder Woman will be pitted against two new foes: Max Lord and The Cheetah.
Barbara Ann Minerva (Kristin Wiig) is an archeologist who will transform into The Cheetah who possesses feline super powers.
Max Lord (Pedro Pascal) is a businessman who promises consumers to grant their every wish—but at a cost.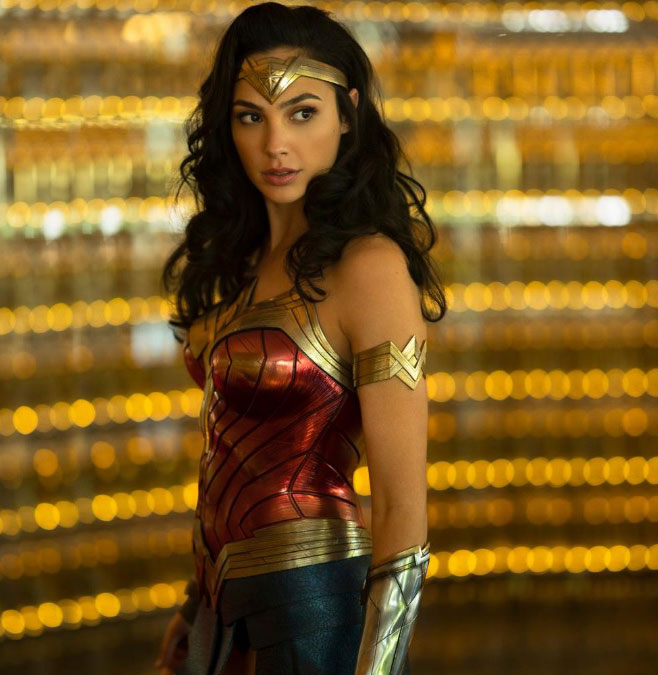 Top Gun: Maverick (June)

Tom Cruise returns to the pilot's seat for the sequel of his iconic 1986 action movie Top Gun. He will be joined by Val Kilmer who returns as the cocky Tom "Iceman" Kazansky.
After more than thirty years of service as one of the Navy's top aviators, Pete "Maverick" Mitchell (Tom Cruise) is still pushing the envelope as a courageous test pilot and dodging the advancement in rank that would ground him. He finds himself training a detachment of Top Gun graduates for a specialized mission. This paves the way for Maverick to meet Lt. Bradley Bradshaw (Miles Teller), call sign: "Rooster." Bradley is the son of Maverick's late friend and Radar Intercept Officer Lt. Nick Bradshaw, aka "Goose."
Facing an uncertain future and confronting the ghosts of his past, Maverick is drawn into a confrontation with his own deepest fears, culminating in a mission that demands the ultimate sacrifice from those who will be chosen to fly it.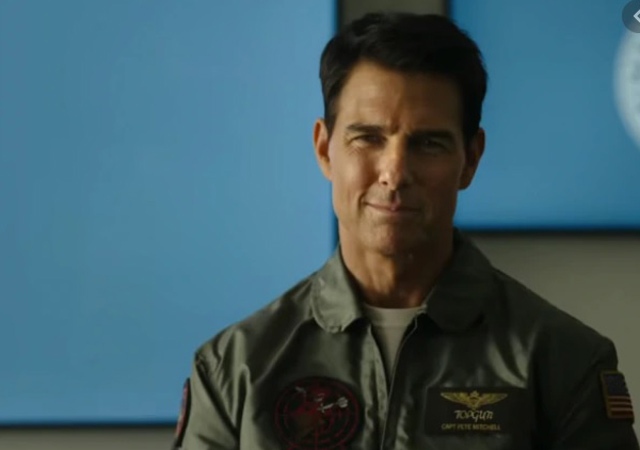 Morbius (July)
One of Marvel's most compelling and conflicted characters comes to the big screen as Oscar® winner Jared Leto transforms into the enigmatic antihero, Michael Morbius.
Dangerously ill with a rare blood disorder, and determined to save others suffering his same fate, Dr. Morbius attempts a desperate gamble. What at first appears to be a radical success soon reveals itself to be a remedy potentially worse than the disease.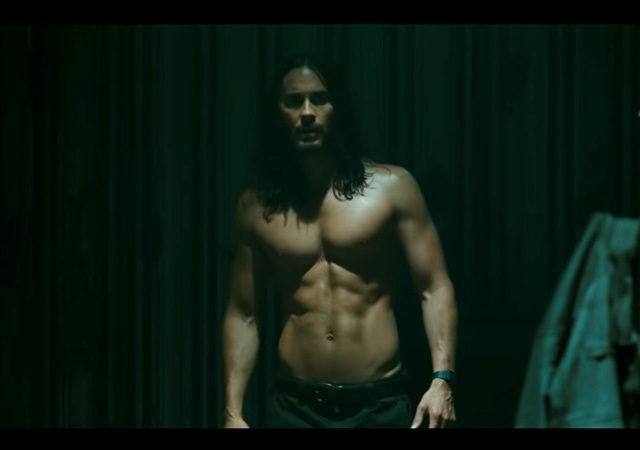 Tenet (July)
Filmed on location across seven countries, Tenet is an epic action film set in the world of international espionage.
A newly recruited spy (John David Washington) and his partner (Robert Pattinson) race against the clock to prevent World War III. Written and directed by Christopher Nolan, this movie also stars Kenneth Branagh, Michael Caine, Dimple Kapadia, and Aaron Taylor-Johnson.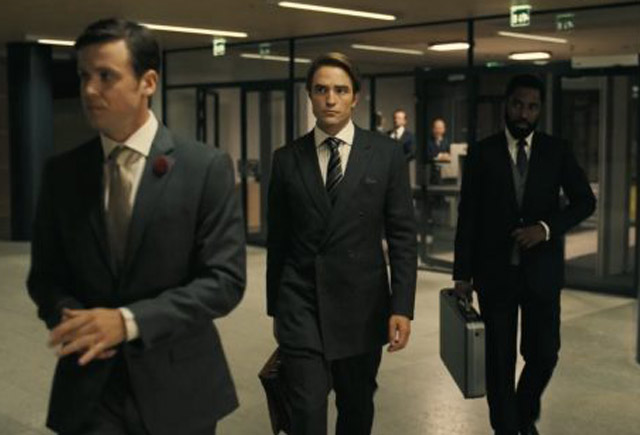 Ghostbusters: Afterlife (July)
In Ghostbusters: Afterlife, a broke single mom brings her two kids to Summerville, Oklahoma, after inheriting property from a previously unknown relative. They begin to discover their connection to the original ghostbusters and the secret legacy their grandfather left behind.
Paul Rudd, who plays Mr. Grooberson, investigates the paranormal activities happening in the town.
The film is directed by Jason Reitman, son of Ivan Reitman, the director of the first two movies of the Ghostbusters franchise.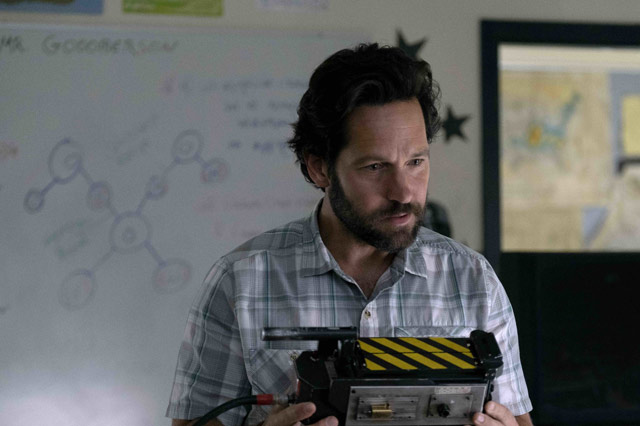 The Eternals (November)
Top-billed by Angelina Jolie, this movie ushers in Phase 4 of the Marvel Cinematic Universe (MCU).
The Eternals are powerful immortal beings created by the Celestials, the beings introduced in Marvel's Guardians of the Galaxy movie.
The Eternals are ancient aliens who have been living on Earth in secret for thousands of years. Following the events of Avengers: Endgame, an unexpected tragedy forces them out of the shadows to reunite against mankind's most ancient enemy, The Deviants.
Angelina is cast as the fierce warrior Thena, Kit Harrington plays Dane Whitman aka the Black Knight, Richard Madden plays Ikaris, Salma Hayek plays Eternals leader Ajak, and Gemma Chan plays the humankind-loving Sersi.
Lauren Ridloff brings life to Makkari, the first deaf superhero in the MCU.