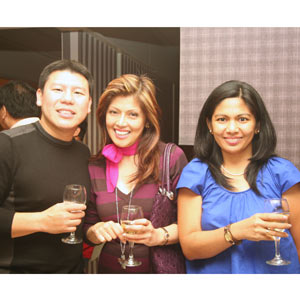 ---

The Creative Media and Film Society of the Philippines(CreaM) will conduct a free briefing for filmmakers on "The Asian Pitch," theNHK-MediaCorp-KBS collaboration for independent directors who live and work inAsia, to tell original stories from their respective countries.
Filmmakers and directors will be able to submit their ideasto create a new original documentary to be shot on HD (high definition). Three Asian broadcasters will commission theselected proposals to broadcast in their primetime slots and introduce to aninternational market. Premiere of the chosen documentaries will be at theCannes Film Festival.
The free briefing will be held on January 16 (Wednesday) at the Bohol Function Room, Edsa Shangri-laHotel, Mandaluyong City. Registration begins at 6 p.m.
The documentaries produced will be aired in three broadcastnetworks, NHK of Japan, KBS of Korea and Media Corp/Caldecott Productions inSingapore. If the pitch is approved, the cost of production will be shoulderedby The Asia Pitch and aired at primetime slots of the networks. A total of 4 documentaries will be produced out of all theproposals/pitches.


CreaM was born out of a desire to address issues and recurring problems in thefilm and animation sectors. Between complaints of the current state andimminent decay of filmmaking and the crisis in the sub-contractual animation industry, it was evident that there was a need to invest in developingcreative capabilities. Upgrading technical knowledge must be supported topromote the skills of the Filipino filmmaker and animator in the global market.


Imee Marcos, president of CreaM, points out: "My family has a long-standing commitment to the arts and to the creative industries that produceculture, educational material and entertainment. My mother [former First LadyImelda Marcos] built the Cultural Center of the Philippines, Folk Arts Theater,established the first film festivals and even the National High School for theArts. I personally took charge of experimental cinema, which produced workslike Oro, Plata, Mata, Himala and Scorpio Nights. Recentlyas a member of Congress, I authored most of the intellectual property,anti-piracy, anti-censorship, film development, convergence and ITlegislations."
ADVERTISEMENT - CONTINUE READING BELOW


Deadline for submission of proposals is April 30, 2008. Proposals sent by mail should include a filled-in application form and a sample trailer . Directors cansubmit any story that it is suitable for family viewing and caters to Asians and the international community. The AsianPitch will be held in Singapore at the end of July or early August 2008. Allshort-listed directors will be given a free economy-class ticket and budget for two-night accommodation.


For more information, call Edwin ofMowelfund at 727-1915.