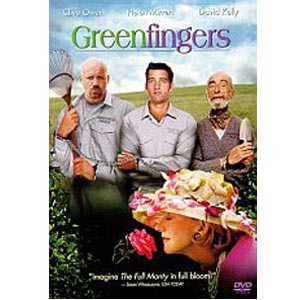 ---

Pelikula@TitusBrandsmais a free monthly film screening that features fine samples of worldcinema. After every screening, film enthusiasts can discuss the aesthetic andtechnical merits of each film. This monthly screening is an offering of theTitus Brandsma Center-Media Program under the auspices of the Carmelites in thePhilippines. It is aimed at giving a meaningful experience for filmenthusiasts.


Thecore members of Pelikula@TitusBrandsma select the films that will be screenedon Saturday, January 19. For the month of January, the chosen theme is "NewYear...New Life ...New Hope."

This month's screenings will be held on January 19, 2007 from 1 p.m. onwards atSt.Elijah Hall, 26 Acacia St. Brgy. Mariana, New Manila, Quezon City.
For inquiries/confirmation, please call Bituin at 726-6054.
FREE ADMISSION.
SEQUENCE:
As It Is In Heaven (2004)
Directed by Kay Pollack
Written by Anders Nyberg & Olla Olsson
Cast: Michael Nyqvist, Frida Hallgren, Lenmark Jahkel,Ingela Olsson, Niklas Falk, Helen Sjoholm, Ylva Loof, Per Morberg, AndreSjoberg
A successful international conductor suddenly interrupts hiscareer and returns alone to his childhood village in Norrland, in the far northof Sweden. It doesn't take long before he is asked to come and listen to thefragment of a church choir, which practices every Thursday in the parish hall.Just come along and give a little bit of good advice. He can't say no, and fromthat moment, nothing in the village is the same again. The choir develops andgrows. He makes both friends and enemies. And he finds love.
Greenfingers (2000)
Written & Directed by Joel Hersmann
Cast: Clive Owen, Helen Mirren, David Kelly, Warren Clarke,Danny Dyer, Adam Fogerty, Paterson Joseph, Natasha Little, Sally Edwards, PeterGuinness, Lucy Punch
ADVERTISEMENT - CONTINUE READING BELOW
Clive Owen stars as a prison inmate who goes into anexperimental "open" prison where the inmates walk around freely andget job training for their impending release. While there, he discovers he hasa talent for growing flowers. His talent is recognized by a gardening guru whoencourages him and four other inmates to enter a national gardening competition.
Ordinary People (1980)
Directed by Robert Redford/Written by Judith Guest (Novel)& Alvin Sargeant (Screenplay)
Cast: DonaldSutherland, Mary Tyler Moore, Timothy Hutton, Judd Hirsch, M. Emrett Walsh,Elizabeth McGovern, Dinah Manoff
Beth, Calvin, and their son Conrad are living in theaftermath of the death of the other son. Conrad is overcome by grief andmisplaced guilt to the extent of a suicide attempt. He is in therapy. Beth hadalways preferred his brother and is having difficulty being supportive toConrad. Calvin is trapped between the two trying to hold the family together.
Free admission.
Date: January 19 (Saturday), 1 pm onwards


Venue:St.Elijah Hall, 26 Acacia St. Brgy. Mariana, New Manila, Quezon City