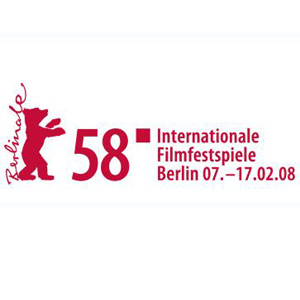 ---
Six Filipino films are part of the 58th Berlin International Film Fest ongoing until February 17 in Germany. Also called the Berlinale, this film fest is a two-week affair filled with screenings and discussions among 19,000 film professionals from 120 countries.
The Berlinale kicked off on February 7 with the world premiere of the Rolling Stones concert film, Shine a Light,directed by Oscar-winner Martin Scorsese. According to the official website of the Berlinale, three Filipino indie films are chosen to take part in the 38th Forum, which comprises films from 33 countries, including 32 world and international premieres.

These three films are Tribu directed by Jim Libiran; Tirador directed by Brillante "Dante" Mendoza; and a Philippine/Dutch/Swiss co-production titled Balikbayan Box directed by Mes de Guzman. Tribu was the Best Film in the 2007 Cinemalaya Philippine Independent Film Festival while Balikbayan Box was an entry to the ASEAN competition of the 9th Cinemanila International Film Festival.
Organizers of Berlinale described the three indie Filipino films that are part of the Forum as follows:
"The central characters of the programme's three Philippine films are children and young people. The elegant parable of the metropolis, Tirador (Slingshot) by Brillante Ma. Mendoza, and the deceptive rural idyll of Mes De Guzman's Balikbayan Box both focus on daily survival by one's wits, in which the young often have the advantage over the old. By contrast, in Jim Libiran's directing debut Tribu (Tribe) a gripping feature film about gangs in Tondo, a poor quarter in Manila, the gang culture is a self-organized substitute for family, far more authoritarian than the crumbling traditional family structures."
A joint-production between the Philippines and Iceland titled The Amazing Truth about Queen Raquela will have its world premiere on February 10 in the Berlinale's Festival Section (Panorama). The film is directed by Olaf de Fleur Johannesson and stars Raquela Rios.
ADVERTISEMENT - CONTINUE READING BELOW
The sixth Filipino film to take part in Berlinale is titled Years When I was a Child Outside (Family Multi Channel) directed by John Torres.
The official website (http://www.berlinale.de/) also reports that select filmmakers will discuss Filipino avant-garde history from 1988-2008. Scheduled for February 15, this panel discussion on experimental films has John Torres, Khavn de la Cruz, and Kidlat Tahimik as panelists.