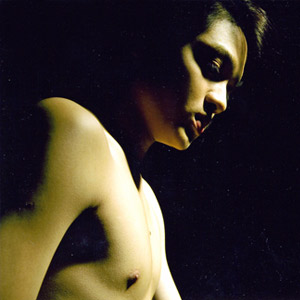 ---
The human longings that stir deep within us are the focus of the new digital film, Ang Lihim ni Antonio. From the very beginning of the movie, viewers are made privy to the thoughts of Antonio, the main character, as he makes his narrative against a musical backdrop of guitar strums and an acoustic voice. With this kind of an introduction, you know at once that you're in for an intimate ride.


SYNOPSIS. Antonio (Kenji Garcia) is a curious fifteen-year-old boy who is beginning to come to terms with his own sexuality. Although his straight best friend, Mike (Jiro Manio), has been supportive of his coming out, his first sexual conquest has led to the destruction of his friendship with his other best buddy, Nathan.


Antonio's exploration of his identity unfolds as his family begins to break up. His altruistic mother Tere (Shamaine Buencamino) is in complete denial that his father has already abandoned them.


A shocking tragedy begins to spiral up as Antonio meets his hedonistic uncle Jonbert (Josh Ivan Morales), who becomes the boy's sexual obsession.
Lihim is a film about a young boy who grows up without his father. It narrates how he and his mother are forced to get by and the bond they share through the years of nurturing and companionship. But most of all, it is about how a boy grows up knowing he is different, how he ponders on the meaning of his desires, how he represses them and how he yearns to tell someone but fears the consequences of rejection.
Newcomer Kenji Garcia gives a very real and believable portrayal of the confused young man named Antonio. We are shown Antonio's dilemma as he grows up in a world where there are no role models to emulate. He is left to discover it on his own—with uncertainty and fear plaguing him all the way. This is clearly seen in one of the scenes in the movie where he watches his childhood friend sleep. It is in a scene like this that Ang Lihim ni Antonio shows the anatomy of longing. Kenji successfully shows how a boy's desire to express his sexuality leads him to appreciate his friends' body from afar before he is spurred to come closer and caress his friend. Viewers are held on the edge of their seats in tension and fear for Antonio and what he is about to discover. The result is a childhood experiment that forever changes the relationship between two friends.
ADVERTISEMENT - CONTINUE READING BELOW
Things take a more climactic turn with the arrival of Antonio's uncle, Jonbert (played by Josh Ivan Morales). It can be said that no better choice can be made for this role than Josh Ivan. His sexuality is powerful and bleeds from the screen to the audience. Viewers easily feel the powerful attraction of the boyish Antonio for his uncle. His sideway glances; for example, at a dinner table had no dialogue but carried a depth of desire. Both Kenji and Josh Ivan's execution of their roles complement each other to form an innocent but obsessive and highly charged relationship. Jonbert's encounters with Antonio in the course of the film may border on the unbelievable to some, but Josh Ivan's performance as the hedonistic uncle justifies the doubts in the audience's mind and may even fulfill some fantasies as well.
Also in the movie is Jiro Manio who plays Mike, Antonio's curious best friend. Jiro offers a comedic side to this otherwise serious film. His lines such as "Paglaki mo ba magbubukas ka din ng parlor?" were punchy and funny—a welcome break from the intense soliloquies of Antonio or the harsh realities of a mother raising her kid alone. Jiro successfully depicts the innocence of his age faced with gender stereotypes and social realities.
But the true scene-stealer of the movie is Shamaine Buencamino who plays Antonio's mother. Her acting, most particularly in the last part of the movie, was brilliant. There was none of the over-the-top shouting and crazed gestures our Filipino movies are known for. Instead, Sharmaine's acting was restrained—requiring no words but only her facial expression and stance to relay her emotions. Her scene in front of a mirror peeling away the wrapped towel around her body evokes of lost years and a need to be touched while the traumatic and scarring events in the movie's tragic ending show a woman with all sanity lost, showered only by a son's love. It is truly a performance that brings to mind Hollywood actress Meryl Streep in the movie The Bridges of Madison County.
ADVERTISEMENT - CONTINUE READING BELOW
For all the good points of the film, there are also some areas that need improvement. The film starts slow with some unnecessary scenes but the pace picks up as the movie progresses. Camera handling could be improved because many parts of the movie featured wobbly shots. It is also natural for people to compare Lihim with Parola, its successful predecessor. These two films were written and directed by the gifted tandem of Lex Bonife and Jay Altarejos. The two films have their respective strengths and weaknesses. Parola, without question, wins in the cinematography and lighting department. Its melancholy landscape of beaches and rural life successfully imparts an infectious mood that transports the viewer into its world. The seemingly less panoramic setting of Lihim is compensated with a more complex story featuring riveting performances from its actors. If Parola imparts a scenic mood, Lihim gifts viewers with emotions—both lighthearted moments and heavy dramatic scenes, which are felt throughout the film.
All in all, Ang Lihim ni Antonio deserves your time and money. To say that it is the "boldest gay film" may be an overstatement. This is because it did not really show anything really explicit and new given the many other indie films coming out today. But one thing is for sure; it is a film you would want to watch because of its poignant story and impressive show from its actors.
Ang Lihim ni Antonio starts its theatrical run this Wednesday, February 13, at the Robinson's Galleria Movieworld.