Director Erik Matti felt that On The Job: The Missing 8 is a casting coup because he got to tap the actors he had in mind from the moment the script was written by Michiko Yamamoto.
A sequel to the acclaimed action film On The Job, On The Job: The Missing 8 will be streamed as a six-part series in HBO Go starting September 12.
"This is the kind of material where you don't audition people for the major roles," Erik told PEP.ph (Philippine Entertainment Portal).
PEP.ph and a select group of reporters interviewed Erik via Zoom call yesterday, September 7.
DENNIS TRILLO
He went on to say that Dennis Trillo "immediately" came to mind for the role of Roman, a convicted criminal who is forced to become a hired assassin.
"Ang main problem lang, yung mukha niya, sobrang guwapo sa kulungan.
"E, coming from On The Job 1 with Gerald Anderson, parang quota na ako sa sobrang guwapo sa mga kulungan. Hahaha!
"So we came up with this idea na basagin yung ilong niya."
Still referring to Dennis's character, Erik added, "You know what it does, makeup, especially with a special makeup like that, it even brings out yung pagkatotoo ni Dennis sa eksena.
"Kasi you're not looking at a popular actor when you're doing the scene. He's such a revelation na ang endearing niya kahit killer siya.
"Hindi ko ma-explain nang maayos kasi kailangan niyo mapanood yung movie. Pero kawawa. Ma-in love ka sa kanya as a character."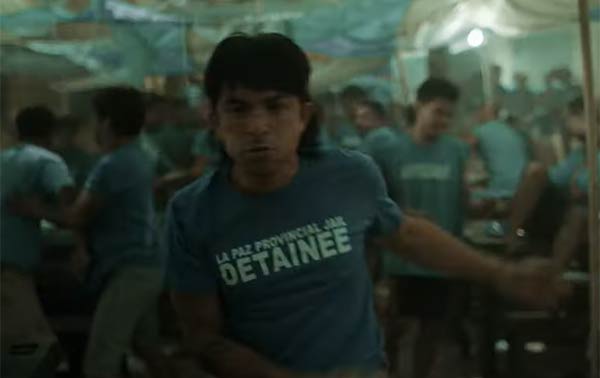 JOHN ARCILLA
Erik got John Arcilla to play Sisoy, a seasoned journalist who uses his radio and newspaper platforms to defend the government.
"In the role of Sisoy, John Arcilla came to mind because of his big personality, his charm.
"And coming from Heneral Luna, Sisoy is the opposite of Heneral Luna, but with the same larger-than-life character to him.
"Dito, mas bibo siya," said the acclaimed director.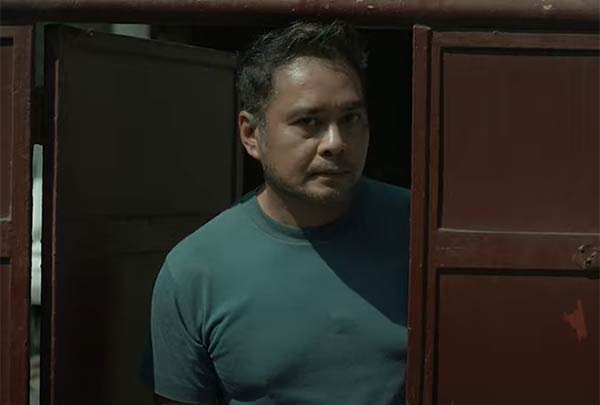 CHRISTOPHER DE LEON
To match John's larger-than-life character, Erik tapped acclaimed actor Christopher de Leon, who plays the role of Arnel Pangan, the owner and publisher of the newspaper company La Pez News.
The movie director elaborated, "I wanted an actor na makakausap ni John because there's a really gripping four pages of dialogue between John and Christopher at the beginning of the film.
"Yung four pages na yun, right after that, alam mo na ang ipinaglalaban nila. That four pages, hindi ko naman puwede bigyan si John ng arista na di niya maka-argue nang maayos.
"Automatically, when you see both of them together, it's not just about talent in acting. But when you put both of them together, you would think that they could have started the newspaper together.
"That they could really be good friends. That they've come a long way.
"But, at the same time, personality-wise, magkaiba sila. Medyo mas seryoso si Christopher, si John mas flamboyant as a character."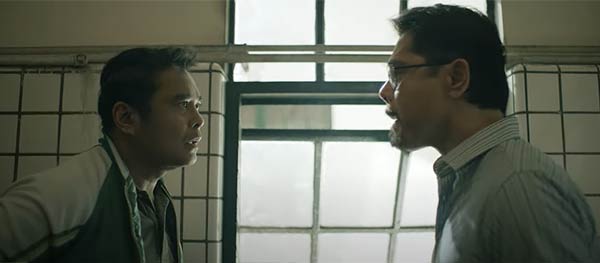 LOTLOT DE LEON
Erik revealed that Lotlot de Leon's character Weng, who often butts heads with Sisoy because of their different political views, is inspired by real-life journalist Chiara Zambrano.
Chiara is a correspondent of ABS-CBN News.
"Si Weng, played by Lotlot, klarong-klaro from the very beginning kung sino yung gusto kong maging siya, and I was thinking of Chiara Zambrano.
"We used Chiara for some reaseach while writing the script. When I met her, kitang- kita ko si Lotlot in her.
"Yun ang sinabi ko kay Lotlot. Maybe you can look at some videos of Chiara. Of course, we didn't really have the chance to get to know Chiara.
"But personality-wise, I think you can see her personality on the way she reports."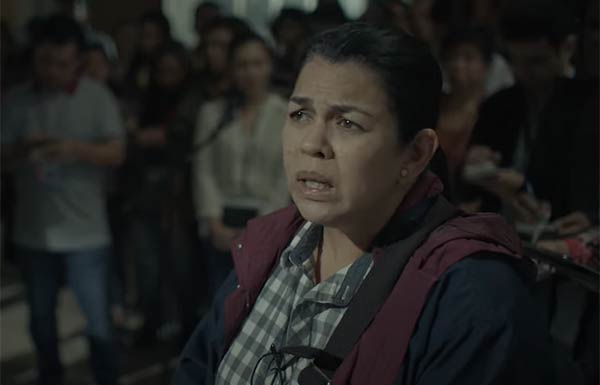 VANDOLPH QUIZON
Erk clearly put in a lot of effort in picking the right actors for each role.
"Next to editing, casting is one of my favorite moments in building a film. Ayoko nang parang naka-default ka ng choice. I really think hard kung ano ang babagay sa kanya," he said.
Then Erik explained how he looked for the unexpected when he cast Vandolph as the gun-for-hire associate of Roman (Dennis).
"The casting of Vandolph, I think 'yan ang proudest moment ko ng casting.
"On the script, it's written na sobra siyang utusan and he just kills without a reason.
"Ang knee-jerk reaction mo when you cast somebody like that is you cast the scariest, the angriest.
"But I realized, eventually there's a friendship that forms between Dennis and Vandolph. I realized, I have to cast against what it says on paper."
Erik continued, "I thought of Vandolph kasi mababa mata ni Vandolph. You get a sense na mabait siya.
"Pero when you see him at work, he's a butcher. You're torn between you'll hate him or not."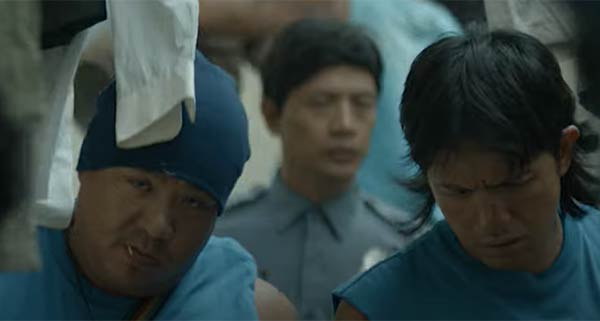 INA FELEO, OTHER CAST MEMBERS
Excited for viewers to see how the characters come together, Erik pointed out that the rest of the supporting cast members are all equally good.
He cited Sol Cruz, Lao Rodriguez, and Ina Feleo. Other cast members are Eric Fructuoso, Dante Rivero, and Leo Martinez.
Miss World 2013 Megan Young also has a special appearance in the movie.
"I think what we're proudest of the entire OTJ series is the ensemble casting. Ang ganda talaga just to watch the perfomances ng mga tao.
"More than the action, ha? I think it's the performance talaga that makes the series come alive."
Ina Feleo
CHARACTERS FROM ON THE JOB PART ONE
In the six-part HBO Go series, episode 1 and 2 will showcase the first installment of On The Job starring Gerald Anderson, Piolo Pascual, Joey Marquez, and Joel Torre, among others. Never-before-seen scenes from On The Job will also be featured in the two episodes.
Episodes 3 to 6—each of which will be an hour long—will showcase the sequel On The Job: Missing 8.
Some characters from the first installment will also come back for the sequel.
Erik said, "There's Joey Marquez, Rayver Cruz... Rayver is coming in as a special character. You'll all be surprised when you watch it.
"The end of episode two and the start of episode three connects directly from each other.
Episode 1 ends with Rayver getting the phone. In the opening scene in episoide 3, the phone recording is being discussed in a Senate hearing."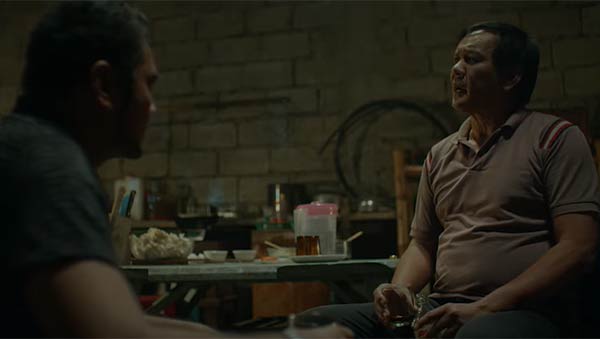 INSPIRED BY TRUE EVENTS
PEP.ph asked: Is there a particular pasabog scene that viewers should watch for?
Erik replied, "In as much as it's a very universal story, but as Filipinos, especially tayo who's been exposed [to current events], especially kayong press, you would see yourselves in the film.
"You would see actual things that happened in the Philippines. Of course, iniba-iniba namin in the context of story and fiction."
Inspired by real current events, Erik hopes that viewers will enjoy picking at the issues and crimes that will be tackled in On The Job: The Missing 8.
"I think yun ang exciting kasi certain parts of the film becomes really true to us when we watch it.
"Hindi mo na alam if you're watching a make-believe story or if you're really watching real life.
"Yun, excited ako makita niyo. Pero ayoko sabihin, baka barilin ako."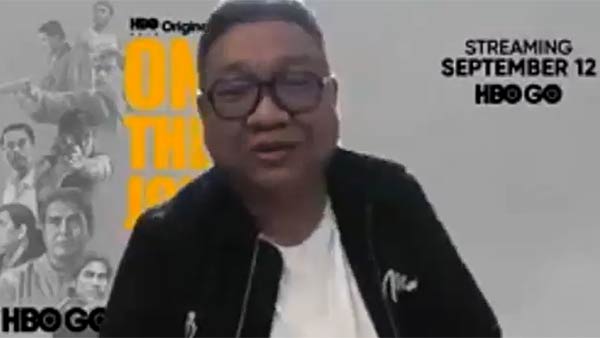 Erik is currently in Venice for the world premiere of On The Job: The Missing 8 at the Venice Film Festival on September 10.
Dennis is scheduled to fly to Venice today, September 8.