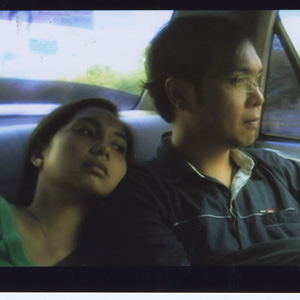 ---
Cinema One Original's independent digital film Confessional will be screened in SM City Cebu this Friday, February 29. This mockumentary was shot during the annual Sinulog festival in the province.
During the recently held press conference for Confessional in Cebu, many local members of the press asked if Confessional, like the other indie films, would also show nudity and sex in order to catch the viewers' attention and get much needed publicity. Director Jerrold Tarog, the man behind the highly acclaimed film, firmly said, "None of that [nudity]. We're actually going to show more than that. We're going to offer substance and lessons that people can and will learn from."
Other than being the only Cinema One Original film with English subtitles, Confessional was entirely shot in Cebu, with Cebuano as the main language and Cebuanos as part of the cast. And now, the film goes back to its roots and will hold special screenings there.
Confessional features a small-time filmmaker, Ryan Pastor, who unexpectedly meets a former mayor. This politician decides to confess his sins—all the crimes he committed while in office—before Ryan's camera. As Ryan captures the bitter truths and intriguing revelations by the politician, Ryan finds a web of sweet lies and buried secrets that can make the politician either a criminal or a very honest man.
This masterpiece by Jerrold Tarog garnered an amazing 7 awards during the Awards Night of Cinema One Originals 2007 namely: Best Picture, Best Director for Jerrold Tarog and Ruel Dahis Antipuesto, Best Supporting Actor for Publio Brioness III playing the slimy and corrupt mayor; Best Screenplay, Best Sound, and Best Editing (all by Jerrold Tarog), and a Special Award from Star Cinema.
When Ronald Arguelles, channel head of Cinema One and executive producer of Cinema One Originals movies, was asked if there were any violent reactions or complaints from the other entries' parties about the outcome of the awards night, seeing that Confessional's team's victory was a sweep, he states, "From the start, when the jury viewed all of the digital film entries, we knew that Confessional had some good fighting chance over the others."
ADVERTISEMENT - CONTINUE READING BELOW
Cebuanos can watch the special screening of Confessional on February 29, 2008, Friday at SM Cebu Cinema 1 at 7 pm and 9 pm.