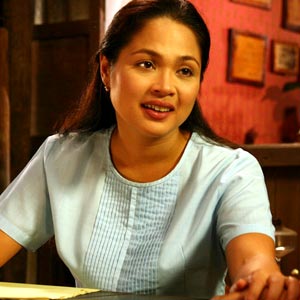 ---

Panoramanila Pictures Co., a new film outfit composed of young Filipino filmmakers coming from both independent and commercial cinema industries, is looking forward to the Philippine and international premiere of its first feature film, Ploning. The film, shot entirely on Cuyo Island, Palawan, stars Judy Ann Santos and is directed by Dante Nico Garcia.
Panoramanila fuses independent cinema spirit with commercial filmmaking sensibilities. It has its sights on an emerging inspired age of Philippine cinema with creative and production excellence, elevating the industry as a major player in the Asian region.
The popular Cuyonon folk song, "Ploning" is the main inspiration for the film. It presents the story of a Cuyonon woman's promise, her struggle with hope and love told from the point of view of a young boy.
"For this maiden project, Panoramanila intends to portray a more beautiful and scenic Philippines," says Jourdan Sebastian, executive creative producer. "It wants to veer away from the stereotype images of third world poverty, sex and gambling trade and violence proliferating from current crop of Filipino films recognized in international film festivals."
There has been a dip in mainstream film productions in the late '90s to the present, which prompted the renaissance of independently produced local films. With ready access to more affordable video and new media technologies, more and more of the Philippines' independently produced films, mostly in digital format, are exhibited in international film festivals. But most of these films were made with no sound business plan intact. Most of the filmmakers behind these works would naturally go back to square one, scavenging necessary funds for their next film.
Panoramanila looks into long-term and sustained business strategies in order for the company to produce more cultural and value-laden films in the coming years.
Ploning is independently produced but will be marketed and distributed commercially in the Philippines and internationally. It is shot with live sound and in the traditional 35mm film format. The release of the film coincides with its lead actress' 30th birthday (Judy Ann celebrates her birthday on May 11). Ploning opens in cinemas across the Philippines on April 30.
ADVERTISEMENT - CONTINUE READING BELOW
To view behind-the-scenes photos of Ploning, visit this gallery.