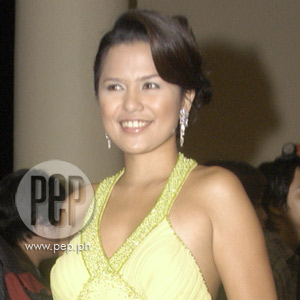 ---
The three-part movie Hugot stars sexy-actress and award-winner Ana Capri. She acts opposite newcomers Jerome Ebreo, Christopher Canizares, Cris Castillo, and Alvin Espinosa.
Written and directed by Jonison Fontanos, Hugot will have its premiere on April 23 at the University of the Philippines Film Center in Diliman, Quezon City.
Ana Capri, who sports short hair in this digital film, has been named Best Actress twice in the Cinemanila International Film Festival. Her first award was for Pila-Balde (1999); the second, for Ala Verde, Ala Pobre (2005). She also received the Best Actress award during the 2007 Golden Screen Awards, also for Ala Verde, Ala Pobre, a film by Briccio Santos.
Hugot (2008)
Produced by Wilbert Ting Tolentino
Written and Directed by Jonison Fontanos
SYNOPSIS.
Episode 1: "Raymond"
When Raymond's youngest sibling, an out-of-school youth, falls victim to a hit-and-run, the obligation of collecting money for the hospitalization was left to Raymond. Raymond and his best friend Nolan are cellphone snatchers. They scour the entire city to find a victim, who happens to be the transsexual Dorina. As the winner of a Miss Gay pageant, Dorina has P8,000, and he is accidentally killed by the two criminals. What will happen to Raymond's sibling whose life is in danger? Will justice be meted out for the slain gay beauty pageant contestant?
Who is the true victim?
Episode 2: "Anton"
Anton's nightly dreams are provocative: He sees a clothesline where burning garments are hanging...some of the ashes get into his eyes. Then he wakes up confused about the meaning of his dreams. Are his dreams related to his present anguish and solitude? Will these inspire Anton into finishing his poem-in-progress, his obra for his beloved?
ADVERTISEMENT - CONTINUE READING BELOW
Episode 3: "Bimbo"
While youth activists Edward and Bimbo are heading home from a rally, the latter falls to the ground unconscious due to hunger and exhaustion. A middle-aged man helps Edward carry Bimbo's body. Because the stranger's apartment is nearby, he offers his place for the two to rest in before going home.
When he wakes up, Bimbo learns from his friend Edward that they are in an unfamiliar place, the house of Leandro, the stranger.
Leandro prepares food for the young men as Melody, Leandro's best friend, a funny liberated woman, visits his pad. They both convince the boys to spend the night in Leandro's place. The friends agree. They cannot decline the drink offered by Leandro. They become tipsy and their conversation revolves around politics, activism, gay rights and sex. Who is Leandro and what does he want from the teenagers?