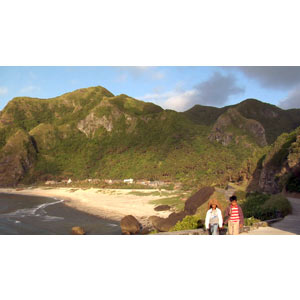 ---
In the northernmost province of the Philippines, crime is almost unheard of. Ivatans, the natives of Batanes, are used to leaving their possessions out in the open without fear of someone taking them. But when his family's goat goes missing, a young boy learns valuable lessons about truth and honesty.
Adolfo Alix Jr. submitted this film for the third edition of the Cinemalaya Philippine Independent Film Festival held in July 2007. He cast an Ivatan boy named Rico Mark Cardona who had no prior acting experience. The story revolves around the boy's search for his missing kadin ("goat" in the local dialect Isabtangen). He must find the animal, which provides milk for the family and is their source of income.
Kadin (2007)
*In Isabtangen with English subtitles

Screening format: 35mm
Written and directed by Adolfo Alix Jr.
Cast: Rico Mark Cardona, Monica Joy Camarillas with the special participation of Angel Aquino and Simon Ibarra
ADVERTISEMENT - CONTINUE READING BELOW
SYNOPSIS. Peping (Rico Mark Cardona) wakes up to find out that Gima, their goat, is missing. His family makes a living out of the milk provided the goat. He hides the truth from his grandmother. His father is also arriving the next day so he needs to find Gima before it's too late. Together with his younger sister Lita (Monica Joy Camarillas), he goes on a seemingly impossible search for the goat on the island of Sabtang in Batanes. A series of frustrating episodes mark the day, tension and desperation growing as natural and human forces conspire to frustrate them at every turn. The odyssey teaches the boy about the true meaning of life—where kindness and cruelty can be found in close proximity.
Awards:
Official Selection, 27th Amiens International Film Festival (France)
Official Selection—Ici et ailleurs (Here and Elsewhere section), 60th Locarno International Film Festival (Switzerland)
Best Cinematography, Best Musical Score, 2007 Cinemalaya Philippine Independent Film Festival
ADVERTISEMENT - CONTINUE READING BELOW