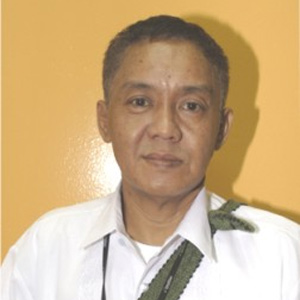 ---
The Cinemalaya Philippine Independent Film Festival and Competition is launching the Cinemalaya Children's Section this year. Called the Rene O. Villanueva Prize, in honor of the late children's book author and playwright, the new children's section aims to encourage the development and production of culturally relevant content for Filipino children.


Presented by the Cinemalaya Foundation and the Cultural Center of the Philippines in partnership with the National Council for Children's Television, the Cinemalaya Children's Section will be dedicated to short narrative features made for viewing of children ages 3 to 13 years old. Works shall be animation or regular features in digital format with a maximum length of 20 minutes. The section is open to all Filipino filmmakers.
Ten finalists will be selected from both short feature and short animation feature entries. Two top prizes will be given. These are the Best Short Feature (P100,000 grant and a trophy) and Best Short Animation Feature (P100,000 grant and a trophy).
ADVERTISEMENT - CONTINUE READING BELOW
Cinemalaya 2008 will be held on July 11-20 at the Cultural Center of the Philippines. Cinemalaya is an all-digital independent film festival and competition aimed at discovering new Filipino filmmakers. Cinemalaya 2008 will feature the Cinemalaya Film Congress, exhibitions and other film- related activities.


Rene O. Villanueva is best known for being the former head writer of Batibot, a pioneer in research-based educational TV for children in the Philippines. He has published over 60 storybooks for children, including Si Emang Engkantada at ang Tatlong Haragan, Barumbadong Bus, and Carancal. His latest publication is Sa Dako Pa Roon, a translation of stories by the Brothers Grimm. He passed away on December 5, 2007. He was 53.
For the Cinemalaya Children's Section, deadline of submission of entries is on May 9, 2008. Please call the CCP Media Arts Division at 832-1125 local 1704-05 for more information.