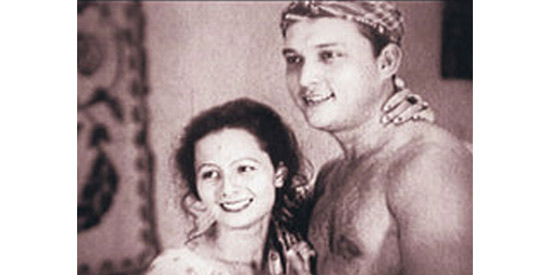 ---


The International Silent Film Festival, known for bringing together the best of classical cinema and contemporary music, celebrates its ninth year in Manila by offering 12 films from nine countries from August 27 to 30, 2015 at the Shangri-La Cineplex.


This year, the festival welcomes two new participants—Austria and Thailand—together with old-timers Japan, Germany, Spain, France, Italy, United States, and the Philippines.


Carlos Madrid, director of Instituto Cervantes de Manila, highlighted the festival's stand on bridging the gap between the distant past and now when he spoke to the press on August 11, especially as Spain will be presenting Don Juan Tenorio, a film that was actually shown in Manila back in 1924.

"It's always about how to recover heritage and present it in the present," said Madrid.

Contemporary music indeed will have to bridge this wide gap, as seen by the lineup heralded by local bands such as The Dawn, Kjwan, and Razorback.


Austria opens the festival on Thursday, August 27 at 8 PM with Orlacs Hande (The Hands of Orlac), a 1924 silent horror film based on the fantasy novel by French writer Maurice Renard. The film, which tells the story of a world-famous pianist who receives a double hand transplant, will be accompanied by The Executives, the Philippines' oldest Big Band Jazz band.


The Film Development Council of the Philippines brings back Brides of Sulu from 1934 on August 28, Friday, at 5 PM. This film about a Moro princess and a pagan pearl diver was already featured in the festival in 2011, will be reintroduced to audiences this time with music by Kjwan.


Four short comedies will be Japan's contribution to this year's festival, starting with Kokushi Muso (Peerless Patriot) at 7:30 PM, followed by Wasei Kenka Tomodachi (Fighting Friends—Japanese Style), Tokkan Kozo (A Straightforward Boy), and Ishikawa Goemon no Hoji (A Buddhist Mass for Goemon Ishikawa). All four movies will be accompanied by indie-jazz pop quartet Hidden Nikki.


August 29, Saturday, is set to be the festival debut for Thailand, who will present The Overture, a story of a young musician in the 1940s at 1 PM. The film, which offers the audience a glimpse of the royal court, will be aptly accompanied by the Royal Thai Navy Traditional Ensemble, a band that plays in royal, state, and religious ceremonies in Thailand.

Germany's Berlin die Sinfonie der Grobstadt (Berlin, Symphony of a Great City), accompanied by German composer, musician, and conductor Pierre Oser and musician and composer Jaimar Palispis with his band, Big Jazz Balloon, will follow at 5 PM. Meanwhile, Don Juan Tenorio from Spain comes back to Manila at 7:30 PM, accompanied by The Dingdong Fiel Trio.

France presents a different Paris with Paris Qui Dort (The Crazy Ray), accompanied by blues harmonica-based band Ian Lofamia Band, on the last day of the festival, August 30, at 3 PM. This will be followed by Italy's Gli Ultimi Giorni di Pompei (The Last Days of Pompeii), with music from The Dawn at 5 PM.


Sunrise: A Song of Two Humans from the United States, accompanied by Razorback, will close the festival at 7:30 PM on Sunday.


ADVERTISEMENT - CONTINUE READING BELOW
All films will be screened for free at the Shangri-La Cineplex.