Many moviegoers might think that Star Cinema's new offering The Love Affair (which opened last August 12) is all about infidelity and betrayal, just like other teleseryes and movies shown through the years.
This film sends a strong message to its audiences: remain loyal and faithful to your partners.
However, The Love Affair does not only talk about that.
It centers on the topic that is already evident in its title: LOVE.
But the film tackled its different aspects--loving your partners, loving your family, and most importantly, loving yourself.
Here are four things that we can learn upon watching The Love Affair:


Be careful with the decisions you make.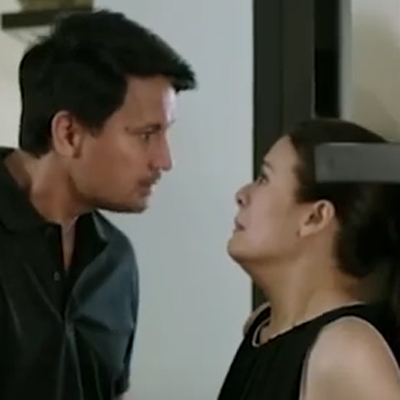 The harmonious relationship of married couple Tricia (Dawn Zulueta) and Vince (Richard Gomez) was damaged because of the decisions they made for their family and for themselves. This eventually led them astray and caused them to cheat on each other.
Making wrong decisions also caused the breakup of Adie (Bea Alonzo) and her fiance (Tom Rodriguez), just before they were about to get married.
This did not end as Adie continuously made wrong decisions, most especially when she engaged in an illicit affair with Vince.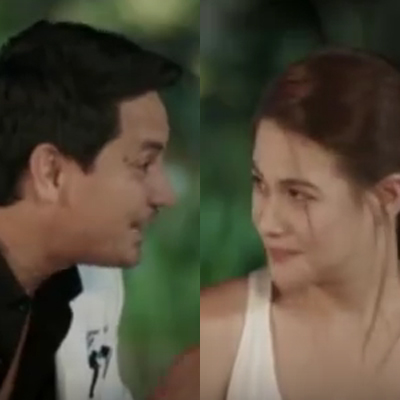 The wrong decisions of each character caused a domino effect that affected the three, and the people around them.
The family of Tricia and Vince, including their three kids (played by Jane Oineza, Manolo Pedrosa and Grae Fernandez), was almost destroyed because of the extramarital relations of the parents.
Adie almost destroyed her long time friendship with her best friend (played by Ina Feleo) because she decided not to listen to her.
In reality, we have to be careful with the decisions that we make. It is even more difficult to make decisions when we are too happy, or too sad, because emotions can affect the way we think.
We should also be concerned with the welfare of others and not only think about ourselves, most especially if we know that it can hurt the people that we love. It is better to think twice about our decisions than regret them in the end.



2. Family always comes first.
Aside from tackling infidelity, The Love Affair also stressed the importance of family. Vince and Tricia's family was almost destroyed because of their marital problems and it even reached the point when their children got affected and tried to fix things for them.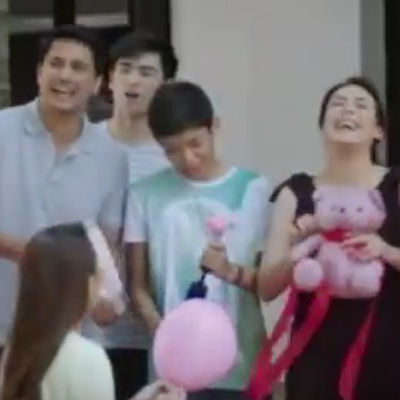 Adie also had her own family issues, especially with her father (played by Al Tantay). Their relationship was strained when her father started a new family, leaving Adie to deal with her loneliness.
Eventually, Adie realized that she had her own shortcomings as a daughter. She decided to open up to him, admitted her mistakes and made peace with her father.
It is important for family members to resolve conflicts even though it may take some time before the wounds heal.
When the opportunity comes, don't hesitate to make amends as our family members will always open their doors for us in times of trials and hardships.



3. The world does not end after a breakup.
Adie became devastated after she broke up with her fiance, upon learning that he had an affair with someone else.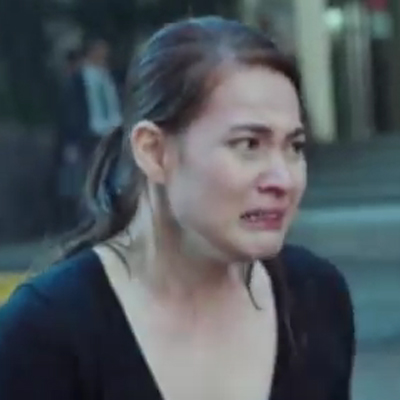 However, their breakup allowed Adie to do things she was unable to do while she was still in a relationship.
She studied parasailing, she learned to pay her own bills and live in her own house.
She was able to work in another law firm without her fiance by her side.
It is okay to feel devastated, to feel broken after a relationship ended. However, we should also learn how to move on.
For some, breakups can be a blessing in disguise.

Take this time to discover new things, to learn new skills, engage in new hobbies and most of all, grab new opportunities that will hone your craft and contribute to your growth as a person.



4. Believe that you can do anything by yourself.
In the movie, Adie's biggest conflict is with herself.
She is afraid of being alone since she has experienced being rejected several times in the past.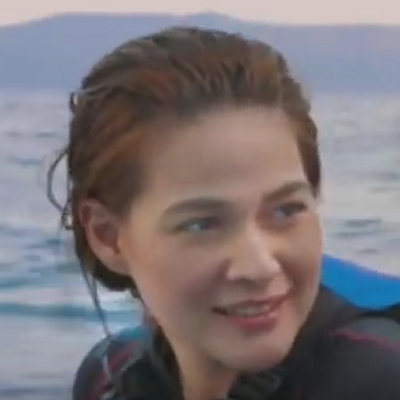 Thanks to Vince, she learns to deal with things on her own.
However, Adie once again relies too much on Vince, just like the way she was with her ex-fiance.
Tricia also learned the value of doing things by herself, after getting (unintentionally) discouraged by her husband for a lot of times.
She proved that she can make it one her own, as her jewelry business became a successful venture.
Life is about taking risks, whether you're with someone or you're by yourself.
Also, never let discouragement and hindrances stop us from pursuing what we want to do with our lives. It is up to us to prove that we have what it takes to succeed.



5. Forgiveness is the key.
In the movie, Vince cannot forgive Tricia and his best friend because of the betrayal they did.
Adie also cannot forgive her ex-fiance for his betrayal.
This paved the way for Vince and Adie to engage in an illicit affair.
For her part, the legal wife Tricia also has problems with her husband, prompting her to develop a close bond with Vince's best friend.
It takes time for wounds to heal but we should not let anger and hatred fill our hearts indefinitely.
Anger and hatred might just complicate our lives even more--just like what happened to Vince, Tricia and Adie.
We should learn to forgive when we're ready and let go of our emotional baggage.



Ed's Note: The "PEP Review" section carries the views of individual reviewers and does not necessarily reflect the views of the PEP editorial staff.