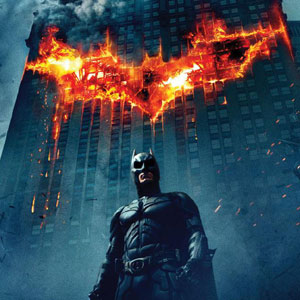 ---

In an unprecedented move, director Christopher Nolan hasfilmed four sequences in the next installment of Warner Bros. Pictures' Batmanfranchise, The Dark Knight, with extremely high resolution IMAX® camerasusing the giant 15/70 film format. Theannouncement was made by Jeff Robinov, President of Production, Warner Bros.Pictures.


While it is not unique for afeature shot on traditional 35mm film to be re-mastered to screen in IMAX®theaters, this marks the first time ever that a major feature film has beeneven partially shot using IMAX cameras, marking a revolutionary integration ofthe two film formats.
The first of the scenes, including a prologue thatintroduces Batman's archnemesis The Joker, was shot in April, several weeks inadvance of the actual start of principal photography. Additional selected scenes are being filmed with IMAX camerasduring the course of production on The Dark Knight.
Director Christopher Nolan added, "In continuing the storyof such a great icon I'm thrilled to be able to expand the scope of the film,not just in terms of its story, but in giving Batman and the Joker the largestpossible canvas on which to face off. No existing technology compares with the IMAX format in terms of itsability to throw the audience into the action, and we're very proud and excitedto use this technology in a way that no one has before."
ADVERTISEMENT - CONTINUE READING BELOW
Greg Foster, Chairman and President of IMAX Filmed Entertainment,added, "Chris shares our vision that the moviegoing experience should transportaudiences into the action. Hisinnovative use of IMAX cameras to film scenes in The Dark Knight willallow our crystal clear images, 14 thousand watts of digital surround sound,and screens up to eight-stories tall to give Batman fans the most immersivecinematic experience in the world. Itis entertainment in a big, big way."
Christopher Nolan's 2005 blockbuster Batman Beginswas the first action feature to play on IMAX screens in museums as well asmultiplexes, after being digitally remastered for the IMAX Experience withproprietary IMAX DMR® technology.
In 2006, Superman Returns became the world's firstlive-action feature to have selected segments converted from 2D into IMAX®3D. Most recently, the mega-hit "300"obliterated all previous attendance records at IMAX theatres in itsrecord-breaking opening weekend in March.
The follow-up to the action hit Batman Begins (2005),The Dark Knight reunites director Christopher Nolan and actor ChristianBale, who reprises the role of Batman/Bruce Wayne. In the new film, Batman raises the stakes in his war oncrime. With the help of Lieutenant JimGordon and District Attorney Harvey Dent, Batman sets out to dismantle theremaining criminal organizations that plague the city streets. The partnership proves to be effective, butthey soon find themselves prey to a reign of chaos unleashed by a risingcriminal mastermind known to the terrified citizens of Gotham as The Joker.
ADVERTISEMENT - CONTINUE READING BELOW
The Dark Knight will be presented by Warner Bros.Pictures in association with Legendary Pictures. The film will be distributed worldwide by Warner Bros. Pictures.