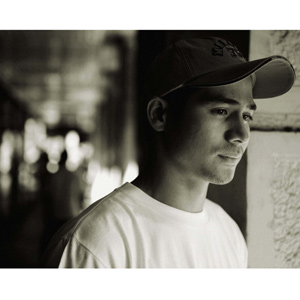 ---

Since last year, Adolf Alix Jr. has been talking with PioloPascual about an indie film that would pay tribute to two of the mostinfluential directors in the Philippine movie industry: Lino Brocka and IshmaelBernal. The matinee idol liked the indie film so muchthat he chose not only to star in Manila but also serve as a co-producer. The script is co-written by Adolf and Ramon Sarmiento.


PEP (Philippine Entertainment Portal) interviewed Adolf regarding thistwin-bill indie film that will be shot on 16mm black-and-white film beforebeing transferred to 35mm. Titled Manila, this two-part movie is dividedinto a Day episode (which is loosely based on Bernal's 1980 film Manila ByNight) and a Night episode (inspired by Brocka's 1979 film Jaguar).


Why did you choose to do Lino Brocka's Jaguar and Ishmael Bernal's ManilaBy Night?
"Raya and I feel that the themes of both films are stillrelevant," explains Adolf. "Both films also speak of how cruel the city can beto people...its also about men trying to belong and reconcile with their past."

In the Day segment, Piolo portrays the role of William, a drug addictwho tries to rebuild his sense of self and reconnect with the people aroundhim. Piolo's character is named William in honor of William Martinez who playedthe lead role in Manila By Night. The Day segment also stars Jodi StaMaria and Rosanna Roces who is tapped to play the role of Piolo's mother.
Isn't Piolo afraid of playing a drug addict in this segment?
Adolf says, "I think Piolo is ready to do such roles. It'sexciting for his craft. A good actor will always be ready to sink his teethinto exciting roles. With him being one of the best actors of his generation,it will be interesting [to see] how he will do it."


How is it like working with the matinee idol?
ADVERTISEMENT - CONTINUE READING BELOW
"He is very professional. Helistens and knows what he is doing."


Will Direk Adolf modify his directorial style for this movie or will hebe emulating the style of Lino Brocka? "I'll be shooting it based on thedemands of the material. I wanted a gritty feel for the film," he says.

For the Night segment, Piolo portrays the role of Philip, who works as abodyguard for a mayor's son. The bodyguard believes that his boss considers himas part of the family but after a shooting incident, he realizes his real worthto his boss. As he struggles to hide, he is slowly consumed by the claws ofdarkness lurking the city.


Piolo's character is named after action star Phillip Salvador who starred in Jaguar,the Brocka masterpiece that was the first Filipino film included in the maincompetition in the Cannes International Film Festival.


The matinee idol acts opposite Alessandra de Rossi in the Night episode, whichalso stars Jay Manalo, Anita Linda, and Jiro Manio.
Adolf reveals why he choseAlex for this part. "When I co-wrote Munting Tinig, I've seen how goodAlex is as an actress . I have always wanted to work with her, now as a directorand when we were casting for the role, Alessandra perfectly fits the role."



Manila is scheduled for release within the year.