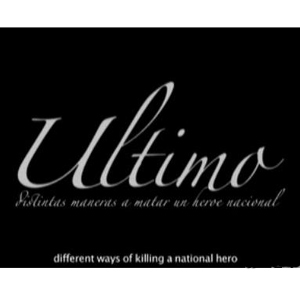 ---

When Khavn De La Cruz attended the 2006 La PalmaInternational Digital Film Festival in Spain, he created a full-lengthfilm that reflected his thoughts on the martyrdom of our national heroJose Rizal. While he was touring Spain and making friends with the descendantsof the colonizers, Khavn aimed to settle his ambivalencebetween the two cultures by shooting an indie film.
This is the story behind Khavn's Ultimo: Different Waysof Killing a National Hero, which will be screened tomorrow, June 19, 4 pmat Bulwagang Rizal, University of the Philippines-Diliman. This year marks the 147th birthday of Dr. Jose Rizal, who was executed by the Spanish colonial regime for advocating nationalist reforms.
Ultimo, which received the Valiente Award from LaPalma International Film Festival, explores Filipino identity and nationhoodthrough scenes from a poetic documentary of Khavn's tour in Spain interspersedwith lines from Jose Rizal's Mi Ultimo Adios.


Shot on location in La Palma, Spain, Ultimo is a90-minute, silent black-and-white film with live scoring by Khavn on pianoand Junji Lerma of Radioactive Sago Project on guitar.
The event also features a dance performance by DonnaMiranda and Diego Marana, poetry by National Artist BienvenidoLumbera, and an art installation by Norberto Roldan.
Virgilio S.Almario will also deliver his lecture, "Rizal German Literary Connections,"followed by the launch of his latest book Rizal: Nobelista, a collectionof critical essays on the literary greatness of Noli Me Tangere andEl Filibusterismo.


Khavn De La Cruz is a filmmaker, musician, and writer who has won numerousawards both here and abroad. His rock opera Newtopia will be featuredat the fourth edition of the Virgin Labfest of the Cultural Center of thePhilippines.


Ultimo (2007)

Director and producer: Khavn De La Cruz
ADVERTISEMENT - CONTINUE READING BELOW
Composer: Junji Lerma
Editor: Lawrence S. Ang
Actors: Teresa Lorenzo, Celia Blanco
Production Company: Filmless Films
Film shot on location in La Palma, Spain, courtesy ofFestivalito 2006.