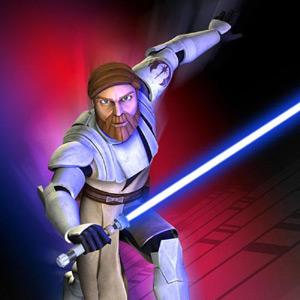 ---

When the three-day "Star Wars Celebration Japan"opens at the Makuhari Messe center on July 19, attendees will be some of thefirst Star Wars fans in the world to glimpse never-before-seen, exclusivefootage from the upcoming CG-animated adventure Star Wars: The Clone Wars,created by Lucasfilm Animation.
In a special digital theater that seats nearly 2,000 fans,special presentations will showcase footage from the animated feature that canbe seen only in theaters beginning August 23 in Japan and the Philippines,following the August 15 opening in the United States.
In addition, Star Wars: The Clone Wars director DaveFiloni will be a special guest, bringing audiences fascinating new insight intothe development, creation and design of the first-ever Star Wars animatedmovie.
Famed Japanese animator Atsushi Takeuchi (Ghost in theShell, The Sky Crawlers) will join Filoni in a discussion of thesingular design of the newest addition to the Star Wars galaxy.
But that's only the start of the fun and surprises for StarWars fans at the first-ever Japanese "Star Wars Celebration," whichcommemorates the 30th anniversary of the release of Star Wars in Japanin 1978. Star Wars actors, including Mark Hamill (Luke Skywalker) andAnthony Daniels (C-3PO) will also be present during the event.
SYNOPSIS. As the Clone Wars sweep through the galaxy,the heroic Jedi Knights struggle to maintain order and restore peace. More and more systems are falling prey tothe forces of the dark side as the Galactic Republic slips further and furtherunder the sway of the Separatists and their never-ending droid army.
Anakin Skywalker and his Padawan learner Ahsoka Tano findthemselves on a mission with far-reaching consequences, one that brings themface-to-face with crime lord Jabba the Hutt. But Count Dooku and his sinisteragents, including the nefarious Asajj Ventress, will stop at nothing to ensurethat Anakin and Ahsoka fail at their quest.
Meanwhile, on the front lines of the Clone Wars, Obi-WanKenobi and Master Yoda lead the massive clone army in a valiant effort toresist the forces of the dark side.
ADVERTISEMENT - CONTINUE READING BELOW
The voice cast features Matt Lanter as Anakin Skywalker;Ashley Eckstein as Ahsoka Tano; James Arnold Taylor as Obi-Wan Kenobi; DeeBradley Baker as Captain Rex and the Clone Troopers; Tom Kane as Yoda; NikaFutterman as Asajj Ventress; Ian Abercrombie as Chancellor Palpatine; AnthonyDaniels as C-3PO; Christopher Lee as Count Dooku; and Samuel L. Jackson as MaceWindu.
Opening soon across the Philippines, Star Wars: The CloneWars will be distributed worldwide in theaters by Warner Bros. Pictures, aWarner Bros. Entertainment Company.