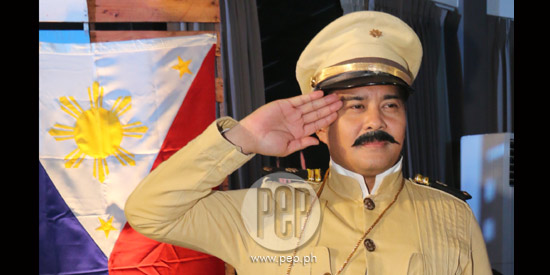 ---

Heneral Luna is one of the 71 entries submitted for consideration in the Best Foreign Language Film category of the 73rd Golden Globes.

According to the official website of the Golden Globes, 71 movies were submitted this year, representing 46 countries.

The Golden Globes is organized by The Hollywood Foreign Press Association, which allows multiple entries for a country.

Directed by Jerrold Tarog, Heneral Luna is also vying for an Oscar in the Best Foreign Language Film category of the 88th Academy Awards.

Starring John Arcilla, this historical biopic depicts the life and martyrdom of feisty military man, General Antonio Luna.

With its box-office gross of over P253 million, Heneral Luna is considered as the highest grossing indie film in the Philippines.

The Hollywood Foreign Press Association (HFPA) accepts any predominantly non-English film released in its country of origin between November 1, 2014 and December 31, 2015, provided it has an official screening for HFPA voting members.

In the overview of the movie written by HFPA member Ruben Nepales, he described Heneral Luna as a film about "the most brilliant Filipino general (played by John Arcilla) who dealt with an enemy more treacherous than the American invaders – his own countrymen. In addition to battling the American forces, the impatient, hotheaded general faced factions in the army who were loyal only to President Emilio Aguinaldo (Mon Confiado)."

From these 71 entries, five nominees will be shortlisted and announced on December 10, 2015.

The 73rd Golden Globes ceremony is scheduled to take place in Los Angeles on January 10, 2016. The awards night, hosted by Ricky Gervais (of The Office fame), will be held at the Beverly Hilton Hotel.


ADVERTISEMENT - CONTINUE READING BELOW