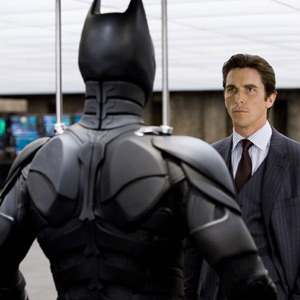 ---

MANILA—The Philippines plunged into darkness as WarnerBros.' new Batman adventure The Dark Knight smashed box-office records,easily opening at No. 1 nationwide with a phenomenal P62.6 million for the July17 to 20 weekend period. This wasannounced earlier today, July 21, by Francis Soliven, general manager of WarnerBros. (F.E.), Inc.
Arriving with sensational anticipation and astoundingcritical approval, Dark Knight broke Metro Manila single day records inits path: the biggest Friday gross of the year at P10.43 million (surpassing IronMan at P8.58 million), highest Saturday gross at P15.84 million (topping Hancockat P11.67 million) and biggest individual day for 2008 (ahead of IronMan at P14.63 million) and biggest Sunday gross at P14.6 million(overtaking Iron Man at P11.83 million).
Its P50.46 million Metro Manila opening weekend gross alsoshattered several milestones: the year's biggest first weekend for a WarnerBros. film (beating 10,000 BC atP24.91 million) and the best opening for any Batman movie (thrashing 2005's BatmanBegins at P39.38 million).
ADVERTISEMENT - CONTINUE READING BELOW
From the 92 sites where Dark Knight opened nationally,the Top 20 theaters that amassed the best receipts are Trinoma (P3.91 million),SM Mall of Asia (P3.17 million), Glorietta 4 (P2.65 million), Greenbelt 3(P2.54 million), IMAX (P2.44 million), Power Plant (P2.41 million), SM Megamall(P2.36 million), SM North EDSA (P2.16 million), Eastwood (P2.07 million) andGateway (P2.04 million).
Following closely are Shangri-la (P1.882 million), AlabangTown Center (P1.880 million), Robinsons Ermita (P1.69 million), RobinsonsGalleria (P1.68 million), Greenhills (P1.65 million), Ayala Center Cebu (P1.28million), Festival (P1.23 million), SM Cebu (P1.21 million), Sta. Lucia East(P942,100) and SM San Lazaro (P925,800).
The triumphant Philippine debut of Dark Knightmirrored that of the U.S. where the film opened with a record $153.34 million,smashing the previous best of $151.1 million set by Spider Man 3 lastyear.
In The Dark Knight, Batman (Christian Bale) sets outto destroy organized crime in Gotham City for good, with the help of LieutenantJim Gordon (Gary Oldman) and the committed new District Attorney, Harvey Dent(Aaron Eckhart). The triumvirateinitially proves to be effective, but they soon find themselves prey to arising criminal mastermind known as The Joker (Heath Ledger), who thrustsGotham into anarchy and forces The Dark Knight ever closer to crossing the fineline between hero and vigilante.
ADVERTISEMENT - CONTINUE READING BELOW
Maggie Gyllenhaal joins the cast in the role of RachelDawes. Returning from "Batman Begins"are Oscar winner Michael Caine as Alfred and Oscar winner Morgan Freeman asLucius Fox.
Still playing across the Philippines, The Dark Knightis distributed worldwide in IMAX and conventional theaters by Warner Bros.Pictures, a Warner Bros. Entertainment Company.