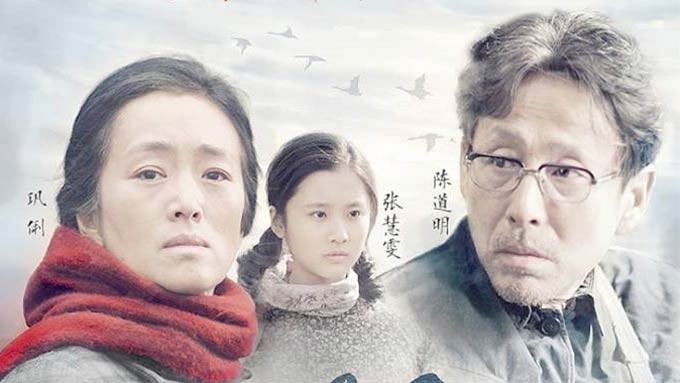 ---
The Spring Film Festival welcomes the Chinese New Year and marks its first decade by screening ten films from January 29 to February 7, 2016 at the Shangri-La Plaza in Mandaluyong City.
For its 10th anniversary, the festival selected 10 films that feature love stories, comedy, family drama, thrilling quests, and history, all providing glimpses of the richness of Chinese culture.
The festival opens on Friday, January 29, at 2:30 PM, with At That Summer, which tells of the unlikely love story that blossoms between a young man and a pregnant girl abandoned by her lover.
A touching story also comes to focus with renowned director Zhang Yimou's Coming Home, featuring stars Gong Li and Chen Daoming as a couple separated by the events surrounding the Cultural Revolution.
History weighs heavily on three films, particularly with East Wind Rain, a period drama about a spy who is tasked to deliver information on Japan's attack on Pearl Harbor. The looming war with Japan is also the backdrop of Back to 1942, the story of a North Henan landlord who embarks on a pilgrimage to Sha'anxi province during the 1942 famine. Meanwhile, Qiu Xi tells the story of a girl who falls in love with an undercover communist agent working for the Kuomintang regime in wartime Guangzhou.
The festival also presents a film about the real-life experiences of an eight-year-old Italian girl who struggles to become a Beijing opera performer with Angel Vera. Bravery is also the core of Wild Horse, which shows the quest of a young boy to win a marathon to save his younger sister's life.
ADVERTISEMENT - CONTINUE READING BELOW
Cinephiles will also be delighted by the number of comedies that are featured in this year's festival. In Full Circle, a retired bus driver finds hope again when he moves in to a nursing home and befriends a group of rebellious senior citizens.
The rambunctious sequel to Raymond Yip's Lost on Journey, Lost in Thailand, meanwhile, traces the rivalry between two ambitious business managers in competition for a revolutionary new technology, and the outrageous comedy of errors that resulted from this obsessive quest. In Say Yes, an odd partnership develops into a meaningful pairing as a poor but earnest carpenter and a beautiful cellist find their perfect match in each other.
All films will be screened for free at the Shang Cineplex. The festival's screening schedule is as follows:



January 29 (Friday)  

2:30 PM    At That Summer     
5:00 PM    East Wind Rain     
            
January 30   (Saturday)

2:30 PM    Full Circle
5:00 PM    Lost In Thailand
7:30 PM    Say Yes


January 31   (Sunday)
2:30 PM    Coming Home
5:00 PM    Qiu Xi    
7:30 PM     Back to 1942
        
            
February 1    Monday    

2:30 PM    Angel Vera
5:00 PM    Full Circle
7:30 PM    Lost in Thailand
        
            
February 2    Tuesday  

2:30 PM    Wild Horse    
5:00 PM    Coming Home
7:30 PM    Say Yes
        
            
February 3    Wednesday    

2:30 PM    Qiu Xi
5:00 PM    Back to 1942
7:30 PM    At That Summer