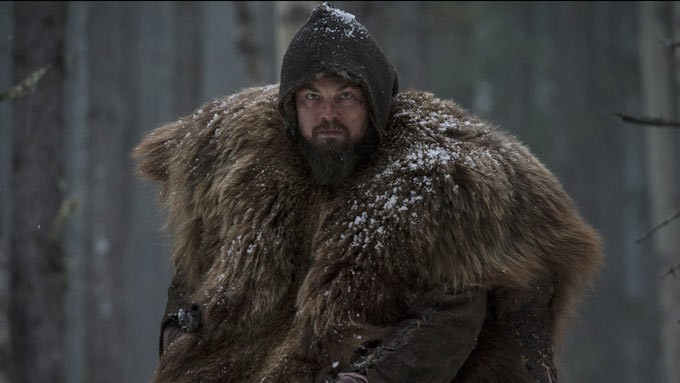 ---

Set in the 19th century battles between the Arikara warriors and the Americans, The Revenant is an epic tale of a frontiersman's search for survival and redemption.

Fur trapper Hugh Glass, ably portrayed by Leonardo DiCaprio, is attacked and mauled by a bear while hunting in the wilderness.

Wounded, and almost to the point of dying, Glass is abandoned by his hunting team and betrayed by fellow fur trapper, John Fitzgerald (Tom Hardy). In his weakened state, Glass is powerless to prevent his son from being killed by Fitzgerald.
 
Armed with only love for his dead wife and son (both Native Americans) and pure will to live, Glass endures a harrowing winter as he finds his way back home to seek revenge against Fitzgerald.

His bravery is not his alone; it comes from the guiding principles he shares with his family: as long as you have breath, do not give up.

Amidst the dark mood, signs of hope can be traced through the recurring scenes of Glass telling his son, after soldiers massacred the Native Americans' villages, "As long as you can still grab a breath, you fight. You keep breathing."

These were also followed by repeated images of Glass' wife who constantly describes the parallelism of a man's strength to a tree's stability.

Co-written and directed by Alejandro Iñarritu, The Revenant explores the individual and shows how a man can dig deep down his soul and surpass life's obstacles.

The film is not so much a commentary on how colonialism marginalized Native Americans; it is a story of how Glass, an American, adapted to the conquered territory, knowing it better than the rest of the hunting team.

The Revenant recognizes that a man is never alone in his journey; he encounters people and circumstances that allow him to triumph in the end.

Few might appreciate how treacherous the film describes pain and suffering but it reminds us to be like Hugh Glass in our own way and come back better, stronger than before.




Ed's Note: The "PEP Review" section carries the views of individual reviewers, and does not necessarily reflect the views of the PEP editorial staff.



ADVERTISEMENT - CONTINUE READING BELOW