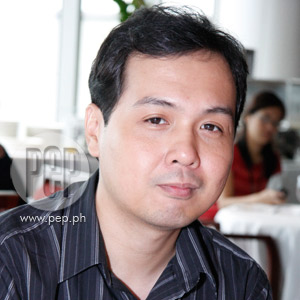 ---

First-time actor and director Jerrold Tarog was recognizedfor his work on the mockumentary Confessional, which tackles corruption.This film won as Best Film in the First Features Section of 10th Osian Festivalof Asian and Arab Cinema in New Delhi, India.
In Confessional, Jerrold was tapped to play RyanPastor, the filmmaker who uncovers a complex world of politics and corruption.While shooting scenes in the colorful Sinulog festival of Cebu, the young manmeets a politician (played by Publio Briones III) who promises to give him thescoop of a lifetime or what could possibly be a big hoax.
According to Jerrold, they deliberately chose not to cast acelebrity in the role of the filmmaker to maintain the illusion that the movieis a documentary. He actually had someone else in mind to play the part of thefilmmaker but due to time constraints, he agreed to go in front of the camerasto be the lead star. Ruel Dahis Antipuesto was the film's cinematographer andis considered as Jerrold's co-director in the movie.
What made Confessional stand out among the 200 filmsthat participated in the international film fest?
"Basta ang alam ko langtalagang sinadya namin iwasan yung usual na elements ng mga films na pinapadalasa ibang bansa, palaging may poverty, sex, gay sex," explains Jerrold duringthe July 24 press conference of Cinema One at the ABS-CBN compound. "Bastanag-isip lang kami ng ibang way para makapagkuwento. Although, aaminin ko, hindi ko ineexpect na magugustuhan ng peoplefrom another country but at least we made sure na wala yung usual elements naganun."
ADVERTISEMENT - CONTINUE READING BELOW
What was the reaction of foreigners to his film?
"After ng screening [sa India], madaming nagsalita, madamingnag-comment. Pero ang pinakasummary ngsinabi nila, sobrang nakakarelate sila dun sa mga themes ng pelikula at sakakung ano yung mga nangyayari dun, kung anong nangyari sa pelikula, nangyayaridun sa India, particularly corruption. Nagustuhan nila yung fact na although mabigat yung subject matter, yungtreatment magaan. Hindi ko inexpect yun na makakarelate sila."
It might come as a surprise but Jerrold is actually agraduate of the College of Music. He took up film theory courses while workingon his Music Composition degree at the University of the Philippines-Diliman.He also enrolled briefly in the International Academy of Film and Television inCebu.
Critics have observed that a lot of indie films being showntoday tackle sex and homsexuality but Cinema One Originals project head RonaldArguelles observed that Jerrold's film was able to shine abroad even withoutresorting to these themes. "We're happy that Confessional broke thatmold—walang sex and walang poverty," says Ronald, who served as the executiveproducer of Confessional.
For winning in the Osian Film Fest, Jerrold took home a cashprize of $5,000 and a film grant of $20,000 for a future film. Confessionalwill be screened at Robinsons Galleria IndieSine starting August 13.