Finally, Leonardo DiCaprio wins an Oscar award for Best actor for his role in The Revenant at the recently-concluded 88th Academy Awards.
It's his first Oscar after being nominated six times—five times as an actor, once as a producer.
He was nominated for Best Supporting Actor in What's Eating Gilber Grape (1993); Best Actor for The Aviator (2005), Blood Diamond (2007), The Wolf of Wall Street (2014), and The Revenant (2016).
As a producer, Leonardo was nominated in the movie The Wolf of Wall Street.
So, imagine the excitement when the Titanic actor was announced as the Best Actor earlier.
Social media came ready with these GIFs and memes celebrating Leo's victory: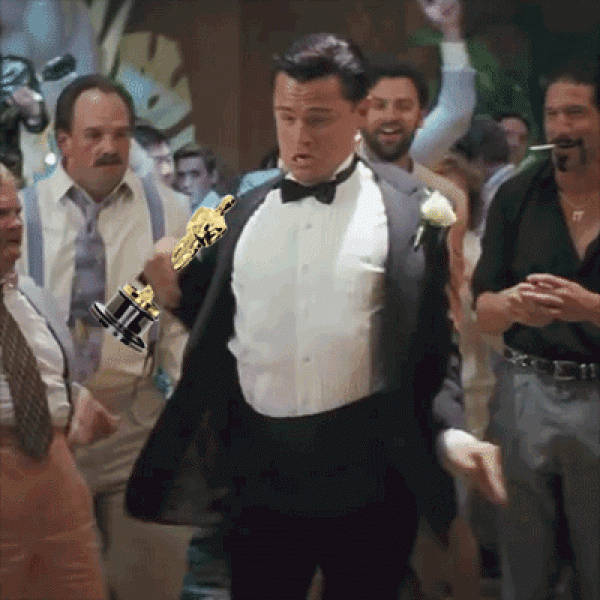 This is why his speech was soooo fluent! Congrats Leonardo DiCaprio!http://9gag.com/gag/aYeEn1V?ref=fbp

Posted by 9GAG on Sunday, February 28, 2016
Eat Bulaga! Dabarkads also had something for Leo, too.
His meaningful acceptance speech highlighting the issue on climate change was also well-received.

Congratulations, Leo, to your well-deserved win!