If you still haven't had the chance to watch the critically acclaimed film Heneral Luna, you're in luck!

This June, Heneral Luna commemorates Independence Day with a simultaneous multi-media rollout, making the film available in several platforms that include online, free-TV, DVD, theatrical, and participation in ToyCon 2016.

Starting June 2, Heneral Luna will have its first global streaming via www.cinetropa.com, the first exclusively Filipino-movie streaming site. The world will now get to see the movie online in HD for P288 and $6.99 for those watching outside of the Philippines.

Heneral Luna carries subtitles in nine languages, including Catalan, Chinese, English, French, Italian and Spanish for its growing global audience.

Those who will watch the hugely successful action epic at Cinetropa will also get two other movies for free—K'na The Dreamweaver and Bonifacio: Ang Unang Pangulo. This promo is offered until the end of June only.

Aside from an online platform, Heneral Luna and Bonifacio: Ang Unang Pangulo will be available on free-TV for the first time this coming June 11 and June 12 respectively. The back-to-back historical epic and Independence Day commemoration will air on ABS-CBN.

Fans of the movie and the Heneral Luna DVD can now enjoy a bigger and more dynamic version with the launch of the new deluxe DVD. This special edition dual disc will contain featurettes, never-before-seen cast auditions, behind-the-scenes footage, and commentaries from the director and producers.

The promotional launch of the DVD will be held on June 12 at ToyCon 2016 at SMX Convention Center in SM Mall of Asia. ToyCon is the biggest pop-culture event for toys, games, movies, and animation. The producers of the film, TBA (Tuko Film Productions, Buchi Boy Entertainment, and Artikulo Uno Productions), are one of the sponsors of the event. TBA will have a booth set-up where fans can avail of the deluxe DVD and other official merchandise. The film's cast members will be at the event for this celebration.

On June 12, Heneral Luna and Bonifacio: Ang Unang Pangulo will have a free theatrical screening at Cinema '76 (located at No. 160 Luna Mencias Street, Brgy. Addition Hills, San Juan)

Heneral Luna cast will also drop-by to meet-and-greet moviegoers and sign copies of the deluxe DVD edition.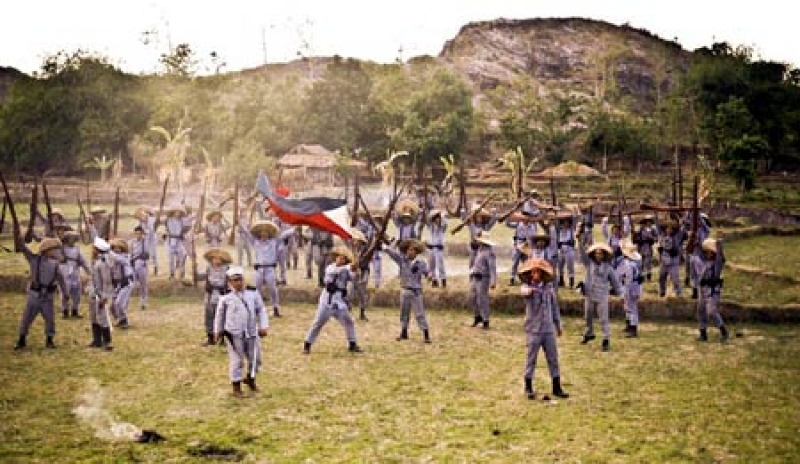 For more details and updates on upcoming movies, visit www.cinetropa.com and www.facebook.com/cinetropa/

For Cinema '76 screening schedule, visit www.facebook.com/cinema76fs