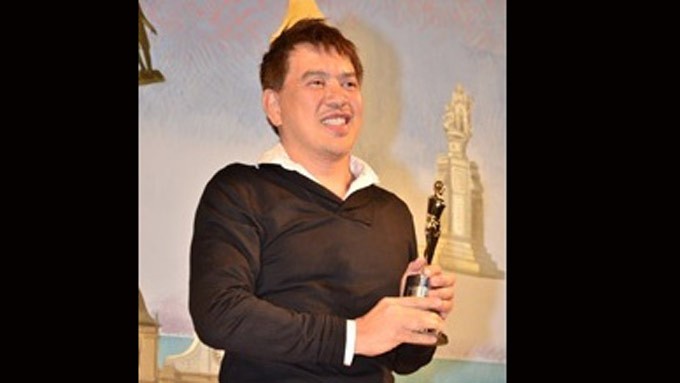 ---

Brillante Mendoza recently received the India Catalina Award in Colombia.

The Filipino director was honored during the 56th International Film Festival of Cartagena (FICCI) held at the Adolfo Mejia Theater in Colombia last March 7.   

To accompany this tribute, the Colombian film fest held a retrospective of Direk Brillante's past films and a master class for Colombians.

He also gave a master class together with Hollywood actress Susan Sarandon.

Direk Brillante was cited for his "many contributions as a creator to the world of film and art in general."

The retrospective featured the internationally acclaimed Filipino director's past films including Masahista, Foster Child, Kinatay, Kaleldo, Serbis, Lola, and Taklub.

In the website of the Cartagena International Film Festival (FICCI), he was described as follows: "Brillante Mendoza got off to a late start as a filmmaker but made a grand entrance with Masahista, which won a Golden Leopard at the 2005 Locarno Film Festival.

"Since then, he has written, produced and directed over 20 short films, feature films, and documentaries, including Foster Child (2007), Serbis (2008), Kinatay (2009), [Captive] (2012), and Sinapupunan (2012). He is the first Filipino to be decorated with the Order of Chevalier des Arts et des Lettres by the French Ministry of Culture."

In the past, Artistic Director Diana Bustamante Escobar presented the India Catalina (a symbol of the festival) to personalities such as actress-filmmaker Isabella Rossellini and Oscar-winning director Alejandro Gonzalez Inarritu, among others.