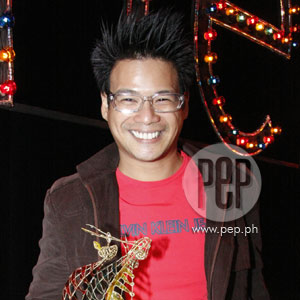 ---

A few months from now, the fourth edition of Cinema OneOriginals will be presenting the seven digital films that will compete in theannual film fest organized by ABS-CBN's Filipino movie cable channel.
Ronald Arguelles, the head of strategic programming forCinema One, informed PEP (Philippine Entertainment Portal) that they willscreen the competing films in various educational institutions unlike previouseditions that were screened in commercial establishments. "We'll do it in theschools because we're in that market. I'd like the filmmakers to be with thestudents kasi sila naman ang nagtatanong, e."
Mr. Arguelles described how they chose the seven films thatwill compete in the fourth edition of this digital film fest.
"We received around a hundred scripts this year. Tinitingnannamin yung filmography [of the director] and his/her background. Kailangannamin makita yung nagawa na nila or at least a short film that they made in thepast. Or if they have education at least malapit sa filmmaking."


What are their criteria for choosing the films that will beshortlisted? "Originality, universal themes, and commercial value. Basically,what we are looking for is a good script," he reveals.
They gather scripts from all over the country from Januaryto March and from April to May, the people from Cinema One Programming,Incorporated read the scripts to narrow down the promising scripts.
"Filmmakers will present to us 'pag na-shortlist na namin.During the presentation, we get to know the filmmakers and their background.They prepare Powerpoint presentations and they go through a question-and-answerportion. From there, we selected the final seven.
"We select per genre. May romance, may horror, mayeclectic-experimental, may drama. We choose the best of each genre so that ourlineup in the festival will be different from the others."
In Cinema One Originals 2007, five scripts were chosen andthey competed in an awards night after the screenings took place at the Trinomaand Glorietta 4. Just like last year, the seven filmmakers were also given P1million to produce their scripts.
ADVERTISEMENT - CONTINUE READING BELOW

The big winner last year was the mockumentary Confessional, which wonseven out of 14 awards given out, including the honor of being Best Film inCinema One Originals.
Directed by Jerrold Tarog and Ruel Dahis Antipuesto, Confessionalwill be screened at Robinsons Galleria IndieSine starting August 13, 2008.
The shortlisted films for Cinema One Originals 2008 includea sensual melodrama titled Dose. Directed by Senedy Que, Dose starsYul Servo as a driver-gardener and Irma Adlawan as the aunt of the young boy inthe story. It is titled Dose because the victim of the story is a twelve-yearold boy who will be abused by Yul Servo.
A historical story set in the Spanish times is alsoincluded. Titled Kolorete, this film directed by Ruelo Lozendo will showhow a town is mounting a tour de force performance to change the course of history.
Sherad Anthony Sanchez of Huling Balyan fame returnsto Cinema One to helm the indie film Imburnal. This is a childhood dramaset in the slums of San Antonio, Davao, where manhood and society are exploredand become interspersed.
Roman Carlo Olivares, a TV director/producer, tries his handat filmmaking with his entry UPCAT. The plot can be summed up with thetagline: "Ito and mga kuwento ng sukatan, pasikatan, at shadedcircles." This teen comedy delves into the angst-filled lives of studentcharacters who study in the State University.
Jon Red directs Motorcycle, a script written by riderand motoring enthusiast Karlo de Guzman. While a son rides a motorcycle toIlocos, he recalls memories of his father and his family, which has secrets yetto unfold. Jon Red is best known for writing Ilusyon (2005) anddirecting Anak ng Tinapa (2005).
Yanggaw by director Richard Somes is a family dramathat unearths bitterness amidst happy moments. Underneath mundane situationslurks danger.
Set in Agno, Pangasinan, Alon (which translates to Wave)is described as a meditation on love and the sea. It is directed by Ron Bryantwho won as Best Director in the 2006 Cinemalaya Film Fest for his entry Rotonda.The script is penned by Ron and co-writer Raymund Gerard Cruz about a tendertale of love between a sad man and a lonely girl.
ADVERTISEMENT - CONTINUE READING BELOW