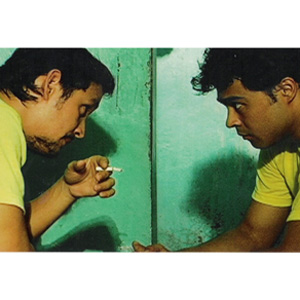 ---

The closeness of two prison inmates, portrayed by Sid Luceroand Emilio Garcia, will be showcased in the 32nd Montreal World Film Festival. Selda,the second feature film of directors Paolo Villaluna and Ellen Ramos, has beeninvited to take part in the world (main) competition section of the film fest,which will take place in Canada from August 21 to September 1, 2008.
The Festival des Films du Monde-Montréal (FFM) is one ofCanada's oldest international film festivals. The 32nd edition will showcase 234feature films including 105 World or international premieres. This marks thefirst time that a Filipino film is competing in the world section of theMontreal Film Fest.


Selda, which was shot inside the New Bilibid Prisons in Muntinlupa, alsostars Ara Mina as the partner of Sid's character. This film will compete with19 other entries in the World Competition program of the FFM.

In 2005, the coming-of-age story of an effeminate young boy, Ang Pagdadalagani Maximo Oliveros, won the Golden Zenith award in the First Filmscompetition in the 29th edition of the same film fest.
According to Ferdy Lapuz of Ignatius Films Canada, Sid,Emilio, and Direk Paolo and Ellen will attend Selda's internationalpremiere in Montreal. This trip will be subsidized by the Film DevelopmentCouncil of the Philippines headed by Jacky Atienza.


Ignatius Films Canada represents Selda and the movie Jay directed by Francis Xavier Pasion. The Cinemalaya film starring BaronGeisler will be part of the 65th Venice International Film Festival along with Melancholiaof Lav Diaz. Ignatius also handles Kurap, which is directed byRonaldo Bertubin. This movie starring GMA-7 contract artist Sherwin Ordoñezcompeted in the Asian and Arab competition section of the 10th Osian's FilmFestival in New Delhi, India.
ADVERTISEMENT - CONTINUE READING BELOW
Mark Rydell, the director of On Golden Pond and TheRose, is the jury president this year. Quebec novelist Dany Leferrière,actress Evelyne Bouix, public representative Johanne Dugas, as well as directors Xie Feiand Vojtech Jasny are also sitting on the jury.
The official jury of the FFM will award the various prizesfor the feature films of this section: Grand Prix of the Americas, SpecialGrand Prix of the Jury, Best Director, Best Actress, Best Actor, BestScreenplay, Best Artistic Contribution, and Innovation Award.