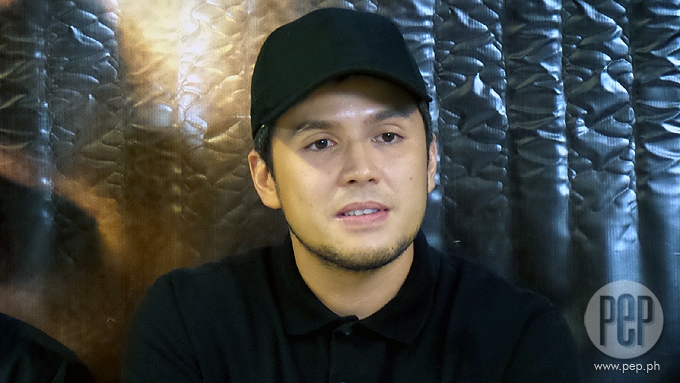 ---

Paul Soriano has been working on his new film Dukot for two years already. This movie based on real events and research will finally be screened this 2016.
Direk Paul narrated, "It's also based on a true story, a true kidnapping that happened six or seven years ago.
"It was all on my research and I found this particular kidnapping quite cinematic. We developed the screenplay for about two years.
"Up to this day, I can't really say my research because these are all classified and confidential kidnapping cases."
Dukot revolves around Carlos Sandoval (Enrique Gil), a son of a rich businessman who gets kidnapped. He took the place of his sister Cathy (Shaina Magdayao), who was supposed to be abducted by holduppers.
Direk Paul revealed that portions of the story was actually based on real-life experiences of his neighbor.
The 34-year-old director recalled, "The cases that we studied are still ongoing, so a lot of cases haven't been resolved yet. So usually, they don't speak.
"Although the reason why I had an inside [information] into this particular story, it was my neighbor. We live in the same street.
"I remember the association, they were passing a memo na may nadukot, nakidnap. As a storyteller, it grabbed my attention.
"Eventually he got rescued. I got to speak to him firsthand, to his family. But I'll keep their names classified because some of the kidnappers are still on the loose."
Direk Paul also added that his other characters in the movie, including the criminals, are also based on real-life people.
"The characters are also heavily researched, the character of Alex Medina is also based on a real criminal. We went to a prison we got to meet some criminals.
"That's how at least myself was able to tell the story. I really thrive on the truth and really that truth is on the big screen."
ADVERTISEMENT - CONTINUE READING BELOW
Direk Paul was also asked during the July 2 press conference of the movie at WangFu Restaurant in UP Town Center if he expects the movie to be also commended internationally, just like his previous film Kid Kulafu and Hele sa Hiwagang Hapis (which he produced).
He answered, "In terms of international awards, my focus is just telling great stories.
"If your story wins those awards, great. But at the end of the day I feel already awarded in working with such a brilliant cast and being able to tell the story, that itself is a big achievement for myself."



COMPETING WITH ALDUB MOVIE. Dukot is expected to open in cinemas on July 13, the same playdate as Alden Richards and Maine Mendoza's movie Imagine You and Me.
According to the director husband of Toni Gonzaga, he and the staff are not worried about this. In fact, they even consider it as a positive development for the Philippine movie industry.
He said, "I think it's great for Philippine cinema, I think it should be a normal thing.
"It only means that Philippine cinema is thriving and we're now sharing playdates with one another.
"Usually, one Pinoy film or two Pinoy films [lang ang nilalabas] a month, e.
"Now, you get to share playdates with fellow films. It only means that we're a thriving industry.
"I think it's okay, I think it's something people can enjoy, there are now options."
Direk Paul also promised that viewers will enjoy watching this Enrique-Shaina film, which also stars Christopher de Leon and Ricky Davao.
"In 80 or 90 minutes, I want to keep my audience at the edge of their seats and the only time they get to breathe is at the end," he concluded.