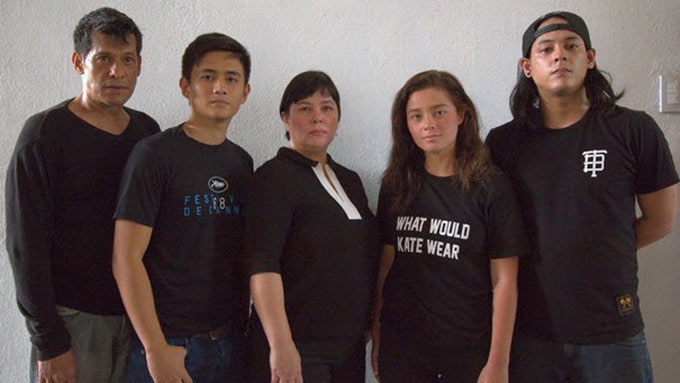 ---

Did you know that the idea for Ma' Rosa came to director Brillante Mendoza four years ago?

This 2016, Filipinos will finally get to see the film that allowed Jaclyn Jose to make history by being the first Southeast Asian to win the Best Actress Award at the prestigious Cannes Film Festival.

Among the nominees were Charlize Theron and Marion Cotillard, Isabelle Huppert, and Kristen Stewart.

This crime drama had its world premiere last May at Cannes 2016.

(To view photos from the red-carpet event, view: See how Andi Eigenmann, Maria Isabel Lopez slay Cannes red carpet)


Filipinos will get to see what the buzz is all about come July 6 as Ma'Rosa opens in cinemas nationwide.

In Ma' Rosa, Jaclyn Jose brings life to Rosa, who owns a small community convenience store connected to their home in the slums of Metropolitan Manila.

Together with her husband, Nestor (played by Julio Diaz), they use their convenient store as cover-up for selling illegal drugs, particularly methamphetamines.

Their fate changes when their neighbor sets them up for a police raid leading to the couple's arrest; a ploy for extortion. Backed against the wall, Rosa seeks help from her children--Erwin (Jomari), Jackson (Felix Roco), Raquel (Andi Eigenmann)--as they do the daunting task of raising funds to buy their parent's freedom.


(Read MOVIE REVIEW: Jaclyn Jose offers heart-wrenching ending for Ma' Rosa)


Brillante Mendoza, who was previously named as 2009 Cannes Best Director, openly talks about Ma' Rosa, his inspiration, and the challenges in making the film.


Describe Ma' Rosa in one sentence

Direk Brillante: Ma' Rosa shows us a glimpse of a Filipino family set on a typical district in Manila, giving us a slice of life in a slum community.


What made you pursue the story behind Ma' Rosa?

Direk Brillante: The idea of this film came up four years ago when I became indirectly involved with the said incident. It captured my interest to tell this story because it shows a unique but also disturbing characteristic of a common Filipino family. That when a family member is backed against the wall for the wrong doings that he or she made, you will do everything to keep them out of trouble even if it means violating basic virtues. In a society where survival of the fittest is a fact that we have to live with, family becomes amoral.


What were the challenges in putting the story together for the screen?

Direk Brillante: The whole film was treated like a documentary film with a strong feel of realism, using found objects and locations in production design. But what seems to be a simple production endeavor is actually a formidable challenge to any filmmaker because even though this was filmed in a minimalist manner, the truth is we are still doing a feature film with real actors trained in different disciplines of acting.

In able for us to capture the precision raw emotions, I told them to throw away everything that they have learned in their acting profession and just act plain and natural as their characters since they should blend with non-actors on screen.


We heard that you shot the sequences without any script? Why is this?

Direk Brillante: That's correct. The actors were never given a copy of the script and were only directed based on how I commute the script. Dialogues were delivered very naturally as they depend on their personal instincts throughout the film. In fact, sequences were filmed in the same order as the story so that the actors can relate to the plight of their character as the shooting progresses. The feeling of uncertainty must materialize on screen as the editing subscribes to the main character's point-of-view as we follow their account of what transpired that evening.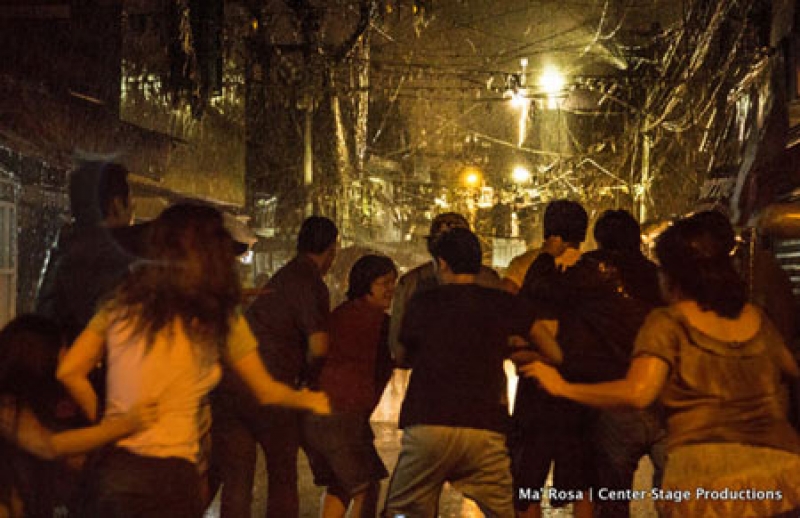 After Ma' Rosa, what's next?

Direk Brillante: A lot of films are in the pipeline. Also a bigger Sinag Maynila for 2017. There is the The Brillante Mendoza Film Workshop which is part of my advocacy to "rethink and redefine cinema." This is also my way of giving back and training new generations of filmmakers and storytellers.


Direk Brillante is known for his advocacies and groundbreaking films that tackle social issues. He is committed to sharing his knowledge and experience in filmmaking with a new generation through his works and workshops.

Ma' Rosa is Direk Brillante's 4th film to be shown at the Cannes Film Festival in France. The first one was Serbis in 2008, which was nominated for the coveted Palme d'Or (Golden Palm). In 2009, Direk Brillante won Best Director at Cannes for his film Kinatay, and in 2015, his movie Taklub was given the Ecumenical Jury-Prize Special Mention.




ADVERTISEMENT - CONTINUE READING BELOW