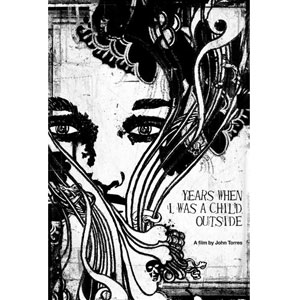 ---

This indie film was previously screened as awork in progress called Voice, Tilted Screens, and Extended Scenes ofLoneliness: Filipinos in High Definition during the 2007 CinemanilaInternational Film Festival. It had its world premiere in Rotterdam (singlescreen) and Berlin Forum Expanded (multi-channel).


After director John Torres added a few more scenes to the film, its finalversion was screened first in Singapore. Its alternative title is Taon noongako'y anak sa labas.
Years When I was a Child Outside is at once ameditation. It is a meta-film that unravels a journey, a chronicle of storiesthrough foreign regions. It is a probing letter from outside circles, an honestaccount of illegitimate views from uneven terrain, and a narrative-drivenexploration of the nooks and peripheries of the body, geography, and weather.As the journey progresses, the film increasingly traverses the countries of revelation,film, and heart to where all journeys are meant to end.


SYNOPSIS. The film is about the relationship between father and son. Rodolfo Torres was a successful author and seller of self-helpbooks, whose publishing empire eventually collapsed. After thisdisaster for the family, it turns out that this father has anothercomplete family with a wife and children. It is upon this revelation that hisson decides to flee the house.


Years When I was a Child Outside(2008)

Directed by John Torres
Cast: Donna Miranda, Ian Lomongo, Chico Pace, Mario Limonta
105 mins.
DV, color
Screening dates: August 20-26, 2008


Venue: IndieSine, Robinsons Galleria, EDSA cornerOrtigas Avenue