Alden Richards and Maine Mendoza's first solo movie Imagine You and Me is performing very well in the box-office.

This is based on sources who revealed that the rom-com has earned P120 million during its first five days.

(Read: Alden and Maine's movie Imagine You And Me earned P120 million as of July 17)

The love story of Gara (Maine) and Andrew (Alden) brought moviegoers joy, fun, kilig, and tears while showing scenic views of Como, Italy.
But aside from that, this movie directed by Michael Tuviera also provided quotable quotes that can give "feels" that are also applicable to other situations in life.

Here are some memorable quotes from Imagine You and Me:
While someone thinks that the other person is in love with him/her, but unfortunately, the feeling is unrequited...
Your life doesn't end with a heartbreak. There will always be something or someone that will make you whole again...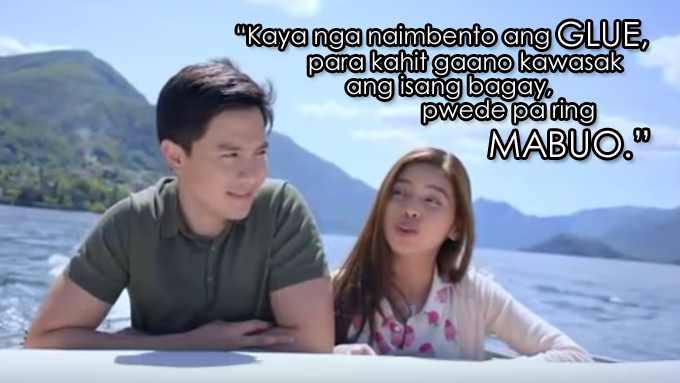 Gara believes that despite the tragic end, the love story of Romeo and Juliet is still romantic...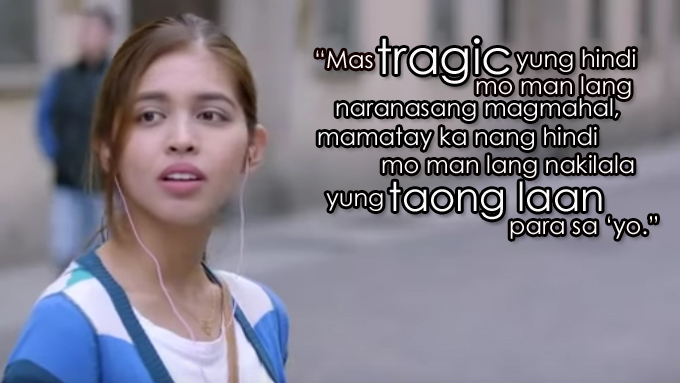 It seems like Gara made this realization after learning that dogs leave their owners before they die...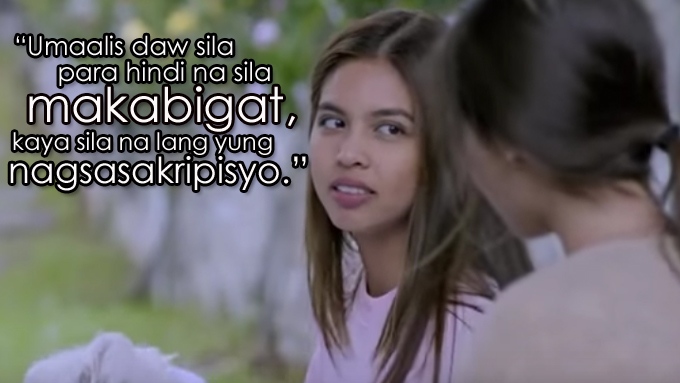 But then, Clarissa (Jasmine Curtis Smith) believes that dogs differ from human beings when it comes to dealing with their emotions...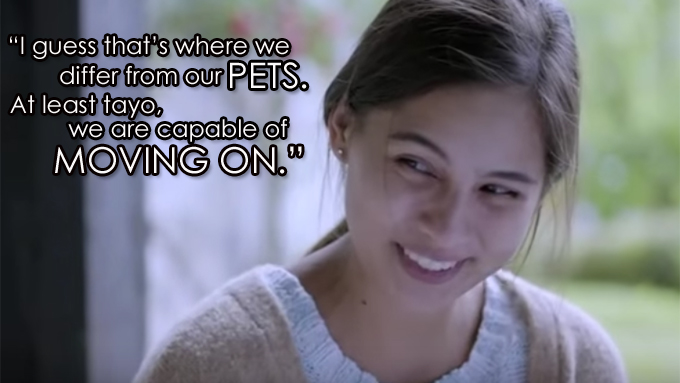 Sometimes, fate finds a way for you to meet a person for an important purpose...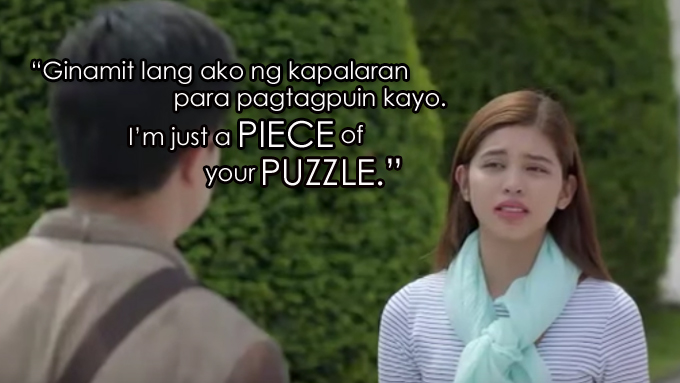 If it doesn't work out, do not ever lose hope in finding your true love.


But in the end, everything that is been happening in our lives leads to a bigger purpose in the future.