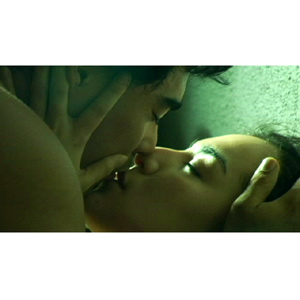 ---

Last August 8, PEP reported that the indie film Selda (internationaltitle: The Inmate) is the first Filipino film to compete in the 32ndMontreal World Film Festival in Canada.


This movie, directed by Paolo Villaluna and Ellen Ramos, has once again madehistory by being the first Filipino film to compete at the 49th ThessalonikiInternational Film Festival in Greece from November 14 - 23, 2008. According to Ferdy Lapuz of Ignatius FilmsCanada, this is the first time in its 49 years that a film from the Philippinesis competing in Greece.
Selda is competing for the Golden Alexander award,which is given each year by a seven-member international jury accompanied by a37,000 Euro cash prize, the Special Jury Award-Silver Alexander (accompanied by22,000 Euro cash prize), as well as awards for Best Direction, Best Screenplay,Best Actor, Best Actress, and Artistic Achievement.

The first seven of Thessaloniki's 14-film competition line up with the Europeanpremieres of three Asian films among highlights scheduled for its 49th edition.The movies getting their European bows are prison drama The Inmate, byFilipino directors Ellen Ramos and Paolo Villaluna; Korean director KimDong-joo's A Broom Becomes a Goldfish, about a poor, middle-aged man'sdescent into madness; and coming-of-age film Winds of September byTaiwanese director Tom Shu-yu Lin.

The competition, which is exclusively for first and second films, will alsoshow anti-war opus Three Blind Mice, the second film of Australiannewcomer Matthew Newton; Argentinean director Celina Murga's sophomore study ofteenage life, One Week Alone; and The Hourglass, Hungariandirector Szabolcs Tolnai's adaptation of Danilo Kis' autobiographical trilogyabout a train inspector in war-torn central Europe of the 1970s. This year'sedition will also feature Ordinary Boys, the debut of Spain's DanielHernandez, set in an impoverished Muslim neighborhood.


Festival director Despina Mouzaki said programming had been influenced by lastyear's success of The Red Awn by Chinese director Shangjun Cai, whichwon the festival's top prize, the Golden Alexander award.
ADVERTISEMENT - CONTINUE READING BELOW

Selda stars Ara Mina, Sid Lucero, and Emilio Garcia. It is representedby Ignatius Films Canada.