Hollywood actor Nicholas Hoult, aka X-Men's Beast, will visit the Philippines this August.

He is expected to headline AsiaPOP Comicon Manila 2016, which will take place from August 26 to 28 at the SMX Convention Center in Pasay City.

Movie and pop fans around the region will have a "Beastly" good time as AsiaPOP Comicon Manila 2016 (APCC Manila) confirmed Nicholas Hoult as the newest celebrity headliner to hit the stage of the pop culture convention.

Hoult is best known for playing mutant scientist Beast in X-Men: First Class and X-Men: Days of Future Past, War Boy Nux in Mad Max: Fury Road, protagonist Jack in Jack the Giant Slayer, and R in Warm Bodies.

In the past, Hoult starred in the independent, science fiction drama Young Ones opposite Michael Shannon and Elle Fanning and directed by Jake Paltrow, which premiered at the Sundance Film Festival.

He also starred opposite Colin Firth in Tom Ford's directorial debut A Single Man to rave reviews.

The 26-year-old actor made his acting debut via the 1996 Canadian-British film Intimate Relations.

Hoult's most recent movie appearances were in Drake Doremus' film Equals, a futuristic drama also starring Kristen Stewart, which premiered at the Venice Film Festival, as well as the British independent production Kill Your Friends, based on a novel by John Niven.

He has recently finished shooting writer/director Danny Strong's directorial debut Rebel in the Rye, in which he plays a young J.D. Salinger; and he will also be seen in the film Sand Castle for director Fernando Coimbra, in which he portrays an American soldier on a mission to help a village at the end of the war in Iraq.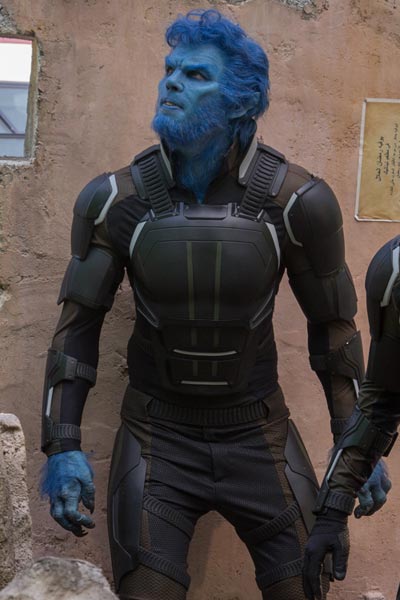 Nicholas Hoult as Beast



For fans of Nicholas Hoult, APCC Manila is offering autograph and photograph session tickets with the Hollywood actor, which will be available soon for purchase on SM Tickets website, https://smtickets.com or at all SM Tickets outlets.

AsiaPOP Comicon (APCC) is an international pop culture convention themed around comics, film, toys and collectibles, animation, games, cosplay, superheroes and everything pop culture. The event will attract several internationally renowned celebrities and pop-culture icons.


(Read: Alodia Gosiengfiao, Myrtle Sarrosa and other stars to grace AsiaPOP Comicon Manila this August)


APCC Manila 2016 tickets are now available via SM Tickets with ticket prices P550 (one-day pass), P850 (two-day pass), and P1,050 (three-day pass).