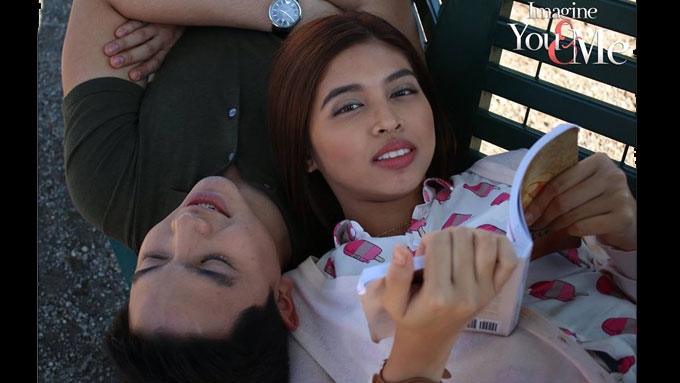 ---
Months after the release of the Alden Richards-Maine Mendoza movie Imagine You and Me, there are still fans who want to relive the AlDub chemistry.

Twitter user @jeannieDV asked director Mike Tuviera if there's a possibility for IYAM to have an extended version in the future.

Will the AlDub movie Imagine You and Me get a director's cut?

Direk Mike pointed out:

"What everyone watched in theatre was my Director's Cut. The producers allowed me to keep my 2 hour cut instead of 1:45 limit originally."


What everyone watched in theaters was my Director's Cut. The producers allowed me to keep my 2 hour cut instead of 1:45 limit originally. ???? https://t.co/yUwvMMCCgf

— Michael Tuviera (@DirekMike) October 1, 2016

In the film, Alden was cast as Andrew, a young man trying to move on, while Maine played an OFW named Gara. Their paths cross in Italy while Andrew tries to tries to deal with his past.

On its opening day, Imagine You and Me earned P21.5 million in the box-office.

Read: Alden-Maine movie Imagine You And Me grosses P21.5 million on opening day)


It was able to reach the P120 million mark in a span of five days.

(Read: Alden and Maine's movie Imagine You And Me earned P120 million as of July 17)


ADVERTISEMENT - CONTINUE READING BELOW