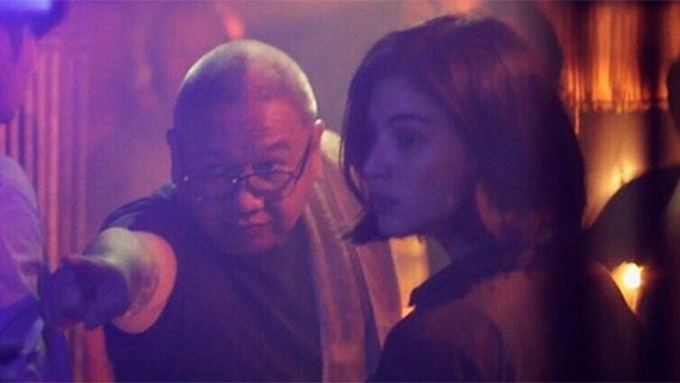 IMAGE @erikmatti on Instagram
---

A few days ago, ABS-CBN actress-TV host Anne Curtis chopped her hair for her upcoming movie Buy Bust.

This is the shortest hairstyle to date of the It's Showtime host.
Read: YAY or NAY: Anne Curtis now sports her shortest haircut yet!

According to the 31-year-old actress, this is part of her preparation for the upcoming film Buy Bust directed by Erik Matti.

MMA star Brandon Vera will also star in this film, which will be submitted for consideration at the 2016 Metro Manila Film Festival.
Anne shared on her Instagram account the moment her hairstylist Jing Monis snipped her hair off.
Her full caption: "Snip Snip for my new role in #BuyBust  Directors orders. This is the shortest I've ever gone. Thanks sis @jingmonis xx @realityentertainment here we go! @erikmatti"



Aside from cutting off her locks, Anne also decided not to have any stunt doubles for the action film.
The actress got bruises from the stunts she had to do in the movie.
Anne uploaded a photo of her nursing her bruise with an ice pack on Instagram.
She wrote, "Sabi ko kasi No Stunt Doubles for this film. Ayan. Baptism of Fire."



She also reposted a video of the "culprit of her bruises" on Instagram.



For her dedication, her director commended her by posting a short message about Anne's passion for the project.
Erik wrote, "It's great to be working with an actor who will do whatever it takes to get it right for the film.
"They are few and far between. Thanks @annecurtissmith literally with blood sweat tears cuts and bruises. #nodoubles"


ADVERTISEMENT - CONTINUE READING BELOW

Weeks before the actual shoot started, Anne rigorously trained for a day at the Scout Ranger Training School with.
Read: Anne Curtis shows knife fighting skills; joins Scout Ranger Training School


She also learned close combat skills including Pekiti-Tirsia Kali, a type of Filipino martial arts, and knife fighting. The actress also trained for the proper handling of firearms.