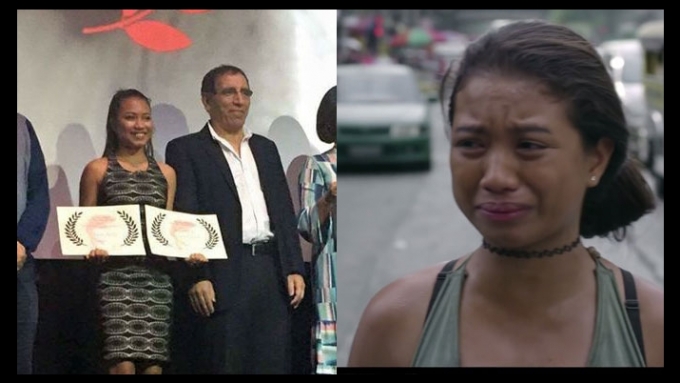 ---

The Filipino film Pamilya Ordinaryo earned international recognition once again.

The drama film was cited in the 1st London East Asia Film Festival held in the United Kingdom

It earned the Jury Special Mention - Direction for Eduardo Roy Jr. and the Jury Special Mention - Acting for lead actress Hasmine Killip.

In this Cinemalaya 2016 entry, Hasmine and Ronwaldo Martin (brother of Coco Martin) played parents of Baby Arjan who was abducted by a stranger.

Here is the citation given to the actress who was named as the 2016 Cinemalaya Best Actress:

"The special mention award goes to Hasmine Killip for her
believable and touching performance. Her innocent and energetic nethod made us feel and understand the plight of a mother in this difficult situation."

Here is the citation given to the Pinoy director:

"In Pamilya Ordinaryo, Eduardo Roy Jr.'s camera is unrelenting in its portrayal of harrowing events, but film maintains an unsentimental respect for the lives of its characters, and takes care to remind us that their circumstances come from broader social and political influences."

Last September, Pamilya Ordinaryo won the People's Choice Award in the 13th Venice Days, a section of the 73rd Venice International Film Fest.