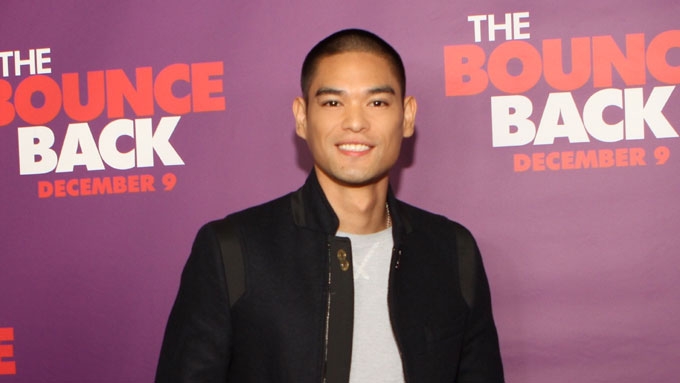 ---


Jay-R's single is included in the soundtrack of a Hollywood movie.

The Filipino singer flew to Los Angeles to attend the red carpet screening held at the TCL Chinese Theater, Hollywood Boulevard last December 6.  

The chosen single is titled "L-O-V-E," which comes from Jay-R's most recent Elevated album.

It is part of the soundtrack of Hollywood romantic comedy, The Bounce Back, starring Shemar Moore, Bill Bellamy, and Nadine Velazquez.

"It's a dream come true for me. Any artist would love to be in a soundtrack that's part of a Hollywood movie," the ASAP Soul Sessionist was quoted as saying in a release sent to PEP.ph.

"This is the first time my music will be part of a Hollywood movie."

How did he catch the attention of Ray Brown, the movie's producer?

"I had no idea that they were eyeing my song for the movie. They just saw that L-O-V-E was perfect for the scene in the movie. There wasn't any audition. They just choose and score the movie with music they see fit for the film," Jay-R explained.

The ABS-CBN talent is thankful to his U.S.-based producer friends for giving his single the much-needed push.

During his stay in the United States, Jay-R hopes to do a promotional music video for the movie, and record new tunes with his L.A.-based producers and writers.

The Bounce Back is about a relationship expert/best-selling author who finds himself falling for a licensed therapist who questions his methods.

Matthew Taylor (played by (Shemar Moore) is on a whirlwind book tour promoting his new best seller titled The Bounce Back.

He's got it all figured out until he meets the sharp and witty Kristin Peralta (played by Nadine Velazquez), a talk show circuit therapist who's convinced he's nothing but a charlatan.

Matthew's life is turned upside down when he inadvertently falls for Kristin and has to face a painful truth of his past relationship.


ADVERTISEMENT - CONTINUE READING BELOW