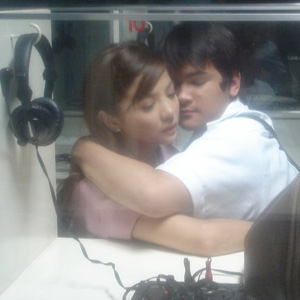 ---

Philippine National Artist for Film Eddie Romero has tappedMaui Taylor and Nathan Lopez to star in a digital film that shows the sexualawakening of a high school student with his teacher. Teach Me To Loveexplores a forbidden teacher-student relationship as well as different kinds ofrelationships.
Maui was recently seen in Maryo J. de los Reyes's movietitled Torotot, which competed in the 35th Brussels International Independent FilmFestival.
Nathan is identified as the gay boy in the indie hit AngPagdadalaga ni Maximo Oliveros (2005). He breaks away from this stereotypeby being cast as a high school senior who develops a relationship with hisPhysics teacher played by Maui. The steamy love scenes with Maui in the moviemade him nervous and awkward at first but with a teacher like Maui, it didn'ttake long before Nathan learned to take control.
Teach Me To Love will also star Tonton Gutierrez andRicky Davao. Kristel Moreno will be introduced in the film while Emilio Garciawill play a cameo role. Acoustic singer Nyoy Volante will make a movieappearance for the first time, aside from singing an original composition forthe film.
The 83-year old director's first digital film was Facesof Love released in 2007.


Teach Me To Love will be screened at Robinsons' Galleria and Ermitastarting September 24, 2008.