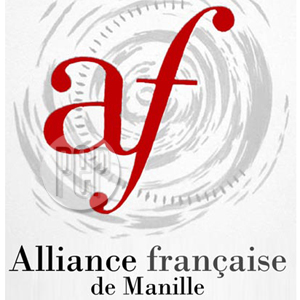 ---
Founded in 1920, Alliance Française de Manille (AFM) is a cultural institution committed to promoting the French language and culture in the country. The AFM encourages friendly relations between the Filipinos and the French through art and educational programs.
As part of its mission to enhance Philippine-France cultural relations, the Cine Club of the AFM regularly shows French films, usually with English subtitles. For the month of February, this group will be screening the comedy film Bernie (1996), which was nominated for the 1997 César award (the national film award of France).
Bernie (1996-France)
French version, with English subtitles.
Film advisory warning: violent content
87 minutes
Director: Albert Dupontel
Starring: Albert Dupontel (Bernie), Claude Perron (Marion), Roland Blanche (Willis), Hélène Vincent (The Mother), Catherine Samie (Mamoune Clermontf)
Genre: Drama, Black Comedy


Synopsis:

A 30-year-old frustrated and neurotic orphan Bernie (Albert Dupontel) leaves the orphanage where he had stayed on to work having turned 18. His goal: to find out the true facts of his birth. Faced with the authorities' refusal to give him his dossier, he breaks into the social welfare office and discovers the terrifying truth: He was found in a bin, probably dumped by his parents. Unable to accept this version, he concocts another somewhat more fabulous scenario: His parents had fallen victim to a Mafia plot. He had been kidnapped and dumped in a garbage chute. Today, his parents are still alive—they need his help!


Venue: Alliance Ondeo Auditorium, Alliance Française de Manille, 209 Nicanor Garcia Street (formerly Reposo Street), Bel-Air 2, Makati City

Screening Date: Wednesday, February 7 (8:30 p.m.)
Free Admission.

(Le Coude Rouge Restaurant is open before and after the film)



Office hours: Monday - Thursday: 9 a.m. to 6 p.m.
Friday: 9 a.m. to 1 p.m.
Saturday: 9 a.m. to 5 p.m.
For inquiries, please contact 895-7585 / 895-7441 or send an e-mail to info@alliance.ph
ADVERTISEMENT - CONTINUE READING BELOW