By now, if you haven't watched the biggest female-led and female-directed movie of all time, Wonder Woman has captured the hearts and minds of men and women of all ages in much of the world.

However, a month before its release, Wonder Woman encountered a controversy because of an early trailer that featured lead actress Gal Gadot (as if she weren't already a household name by now) hurling a tank at enemies almost without breaking a sweat.

The issue was not that she had this amazing strength and courage, but because netizens pointed out that she had: (1) no visible armpit hair and (2) had armpits lighter than her skintone.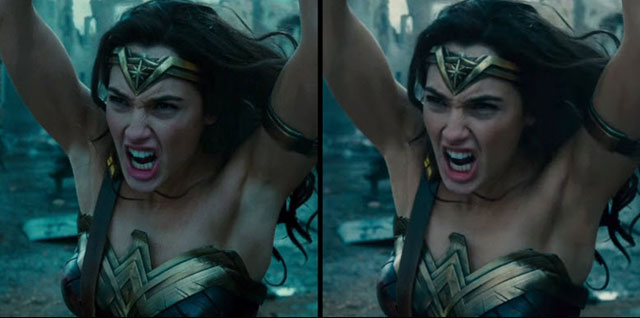 If you missed it, no one can blame you, because it was a series of frames that you could miss at the blink of an eye. But yes, that's how this version of #Armpitgate started. Twitter was abuzz with fans raising one issue, then another.

On one side were those who pointed out that Wonder Woman should have been depicted as having armpit hair because as a member of the matriarchy of the fictional Themyscira, she would not have been exposed to societal pressures in the West regarding a certain concept of beauty. They said that as an Amazon, she would have had armpit hair and not really cared about grooming it.

They accused Warner Bros. of altering Gadot's appearance to conform to certain standards of beauty, particularly, of women having armpit hair removed in order to be more attractive to men.

Arguments in the other camp stemmed from (still taking into consideration that Wonder Woman is a fictional character): (1) ancient Greeks and Romans did, in fact, shave hairs both for aesthetic and practical reasons; (2) during the period of World War I, the setting of the story, women were starting to shave their armpit hairs.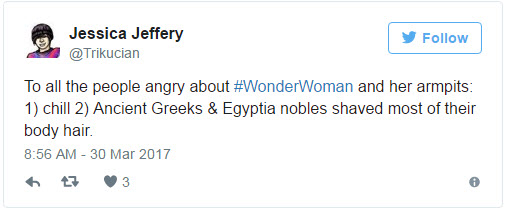 This issue was not addressed by Warner Bros., but in subsequent trailers, Gadot's underarms, whenever you see them, had the same skintone as the rest of her arms and body--and are no longer paler than the rest of her body.

As of this writing, the movie Wonder Woman has broken all sorts of records. In the Philippines, the action adventure film earned P233 million during its opening weekend.



When people complain about your armpits and marketing #WonderWoman pic.twitter.com/o6OVJZsdao

— Brooklyn Batman (@Abandapart94) May 2, 2017