As sleeper hits go, Kita Kita (I See You) could very well be one.

After all, Filipinos love a good romantic comedy--and they especially like ones that will take them on an emotional ride.
Immediately, it is noticeable even before you enter the theatre that the pairing is unconventional.

Alessandra de Rossi, an indie and arthouse film favorite, has never really been part of a "love team" and Empoy Marquez has typically been cast as a sidekick or the comic relief. In this film written and directed by Sigrid Andrea Bernardo, he is not the former, but a little of the latter.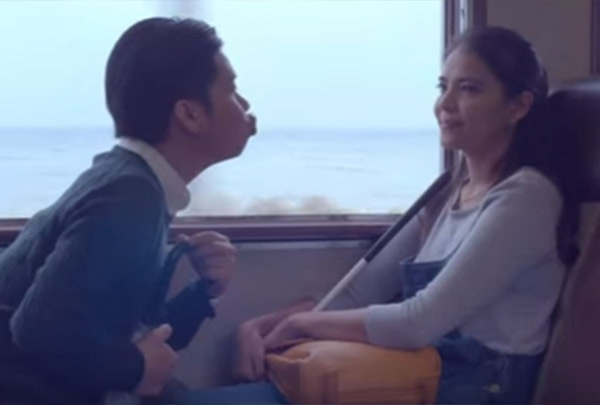 Overcoming the initial quirkiness of the pairing up of the leads, you have to ask: Are they believable? Certainly, individually, Alessandra and Empoy have proven their mettle in their respective genres: she as a dramatic actress, he as a comedian.

However, we've seen good actors come together and have bad onscreen chemistry, right? Well, as it turns out, they have great chemistry. They both act very naturally and it's easy to see how the statuesque beauty, though temporarily blind, can fall for a witty and funny guy. Many times, when Empoy delivers a funny line, it's as if Alessandra is hearing it for the first time, and cannot contain her laughter.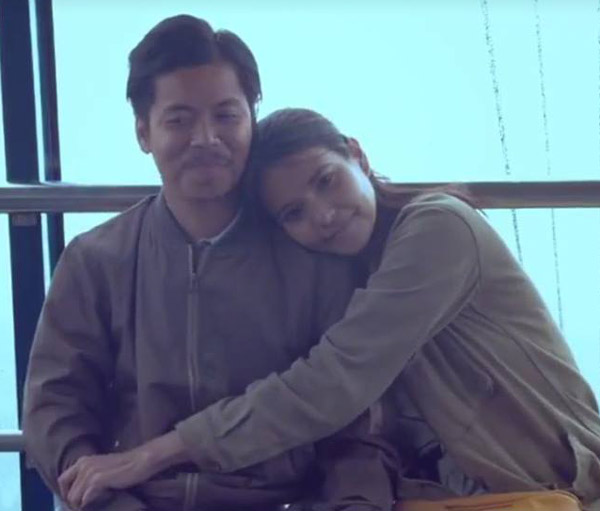 Backtracking, Kita Kita revolves around a young Filipina, Lea (Alessandra), who works in Japan and is engaged to a Japanese man. But circumstances change and her world is rocked by tragedy.

Enter Tonyo (Empoy), a Filipino who has just moved in across the street. He woes his "kabayan" and as he chips away at the ice around her heart, he is given some morsel of hope.

However, this movie has two sides to the story. And how it reveals some of the twists sometimes becomes too neat and tidy: a common trope in Japanese and Korean love stories.

Still, the unconventional way of storytelling is a refreshing treat to Filipino moviegoers.
Credit goes to Direk Sigrid, who also penned the script, because the characters are very relatable. The shift in Lea's personality from one who lives in a happy bubble to one who is brought low due to tragedy, is very believable and gives her actress enough depth and breadth to fully occupy the character.
This writer often questioned, throughout the viewing, why the movie is set in Japan. The obvious answer would be that it is responding to the current fascination of Filipino audiences with Japanese culture and pop culture. After all, there is something so romantic about pinning hopes on paper cranes and Daruma dolls.

Then again, Boy Yñiguez's cinematography feels like an homage to Japanese dramas--with sprawling scenery and wide shots capturing people's action against the backdrop of nature or a static space.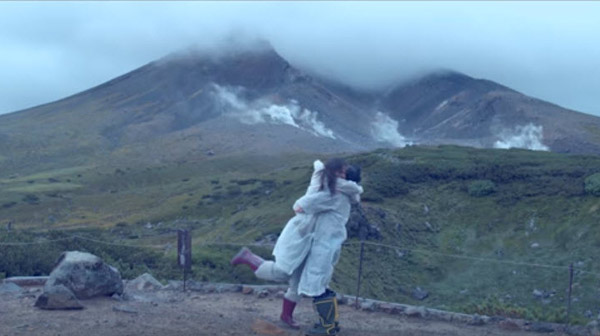 Direk Sigrid certainly has a pulse on the Filipino funny bone, and the jokes are a hit. There are enough kilig situations in scenes to satisfy those who come in expecting as much.

But make no mistake, this is still a love story, and with an ending as unforgettable as this one, there is a big chance that it will induce profuse crying.

Kita Kita is Graded A by the Cinema Evaluation Board (CEB).


Ed's Note: The "PEP Review" section carries the views of individual reviewers, and does not necessarily reflect the views of the PEP editorial staff.