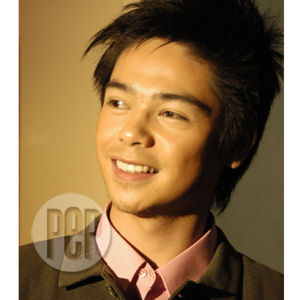 ---
Moviegoers now have the chance to watch the director's cut of Mel Chionglo's much-talked about film, Twilight Dancers. The UP Film Institute will screen this film on Thursday, February 8, at 7 p.m. as a rare pre-Valentine event.
The international full version that has been the toast overseas from Toronto to Chicago to Palm Springs will be shown strictly for adults. The Centerstage production stars Tyron Perez, Cherry Pie Picache, Allen Dizon, and Lauren Novero.
In the tradition of Macho Dancers (1989), Sibak (1994), and Burlesk King (1999), Twilight Dancers is director Mel's latest plunge to the terra incognita of male strippers.
Twilight Dancers was invited for exhibition last September 9 at the 31st Toronto International Film Festival, where it made its world premiere. The film was shown in its entirety as part of the Contemporary World Cinema category.

The Movie and Television Review and Classification Board rated this Centerstage production as an R-18 movie with three cuts—after Twilight Dancers received an X rating on first review.
ADVERTISEMENT - CONTINUE READING BELOW
Twilight Dancers (2006)
A Centerstage Production.
A cruel twist of fate brings together a macho dancer at a peak of his trade, another one past his prime and a third who has left the profession to be the bodyguard of a corrupt businesswoman whose hunger for boy toys is matched only by her ruthlessness.
Official Selection-2006 Toronto IFF; Official Selection-2006 Chicago IFF;
Official Selection-2007 Palm Springs IFF
Director: Mel Chionglo
Screenplay writer: Ricardo Lee
Cast: Tyron Perez, Cherry Pie Picache, Allen Dizon, Lauren Novero, Joel Lamangan, William Martinez, Arnell Ignacio, Ana Capri
107 minutes 35mm color
Screening date: February 8, Thursday (7 p.m.)
Venue: UP Film Institute, Magsaysay and Osmeña Avenues, UP Diliman, Quezon City