Ralston Jover's Hamog is not easy to watch, both because of its substance and its form. The indie film unflinchingly presents a hard subject matter in an unstructured plot that does not completely come together.

Hamog tells the story of four street children who live under Guadalupe Bridge in Mandaluyong. Rashid (Zaijian Jaranilla) seeks to escape a chaotic Muslim family. Moy (Bon Andrew Lentejas) is an energetic orphan. Jinky (Therese Malvar) is a 15-year-old young lady who was rejected by her mother. The oldest is Tisoy (Sam Quintana), who is Jinky's boyfriend.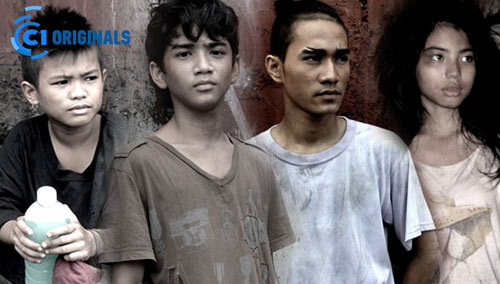 Bon Andrew Lentejas, Zaijian Jaranilla, Sam Quintana, Therese Malvar


Storytelling shifts unevenly from one character to another. At the forefront is Rashid, who must raise some money to give a decent burial to a close friend. He also has to deal with his strict father (played by Lou Veloso), who still has not forgotten a crime that Rashid committed earlier on.

Then there's Jinky, who gets captured when she robs a taxi driver. The driver then takes her to his home to make her commit a stomach-churning act.

Tisoy's story is the weakest. He rambles around town while high on solvent, and hallucinating about a superhero. Later, he joins a group of criminals that plans for... something. His story never really comes to fruition.

What's admirable about Hamog is how it does not pull back from showing the horrors faced by children who live on the streets. It does not sugarcoat reality. In fact, it takes time for viewers to relate to the characters because they're initially shown as despicable characters. But viewers warm up to these street urchins once their stories are unravelled.

This leads to a bit of introspection. Outside the cinema, we instantly recoil when we see these batang hamog on the streets. But the movie makes us see another side to them. They only long to be loved and accepted.

Strong performances by the lead actors anchor these sentiments. Zaijian Jaranilla excels as a strong-willed young man who must fulfill adult duties. Therese "Teri" Malvar is outstanding as a young woman who faces a lot of demons.

Hamog, unfortunately, is not a perfect film. It is buoyed down by an unstructured plot, and some technical mistakes. That long take using a shaky cam in Rashid's three-story house, for example, is poorly lit and gave this reviewer nausea.

Hamog is a one of the entries in this year's Pista ng Pelikulang Pilipino that is ongoing until August 22. It was originally shown in the Cinema One Originals Film Festival in 2015.


Ed's Note: The 'PEP Review' section carries the views of individual reviewers, and does not necessarily reflect the views of the PEP editorial team.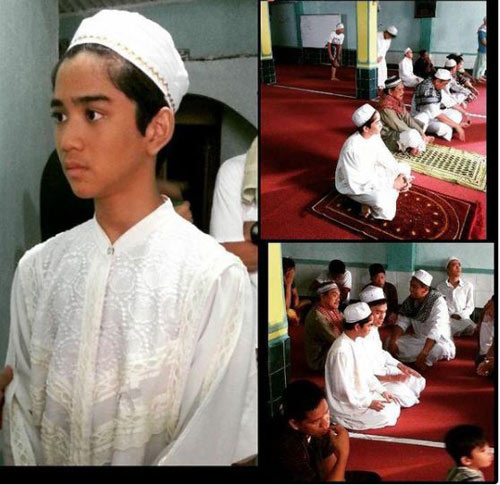 Zaijian Jaranilla plays a Muslim boy