AsiaPOP Comicon is all set this weekend!

The annual comic and pop culture convention will be featuring Hollywood stars from August 25 to 27 at the SMX Convention Center in Pasay City.
Ray Fisher, who plays Cyborg on the Justice League movies, and Tyler Hoechlin, who plays Superman in the Supergirl series, will headline APCC 2017.
Netflix will also bring Stranger Things cast members Joe Keery, Noah Schnapp, Dacre Montgomery, and Sadie Sink for a panel interview.
Japanese voice actor Gaku Spac along with renowned comic book artists Carl Potts, Whilce Portacio, Alan Quah, Artgem, and Rodney Santos will be gracing the event. Other guests include Vinyl artists such as Quiccs, Jason Freeny, and Simone Legno.
Cosplayers such as Jin, Hayden Hazard, Canvas Cosplay, Pion Kim, and Alodia Gosiengfiao were invited as The CAGE guests of the comic con. Digital influencers Cha Ocampo, Janina Vela, and Patrice Averilla will be giving a talk about social media.
PEP.ph (Philippine Entertainment Portal) and other media outfits got a sneak peek on what to expect from AsiaPOP Comicon at a press conference held on August 23 at the Conrad Hotel in Pasay City.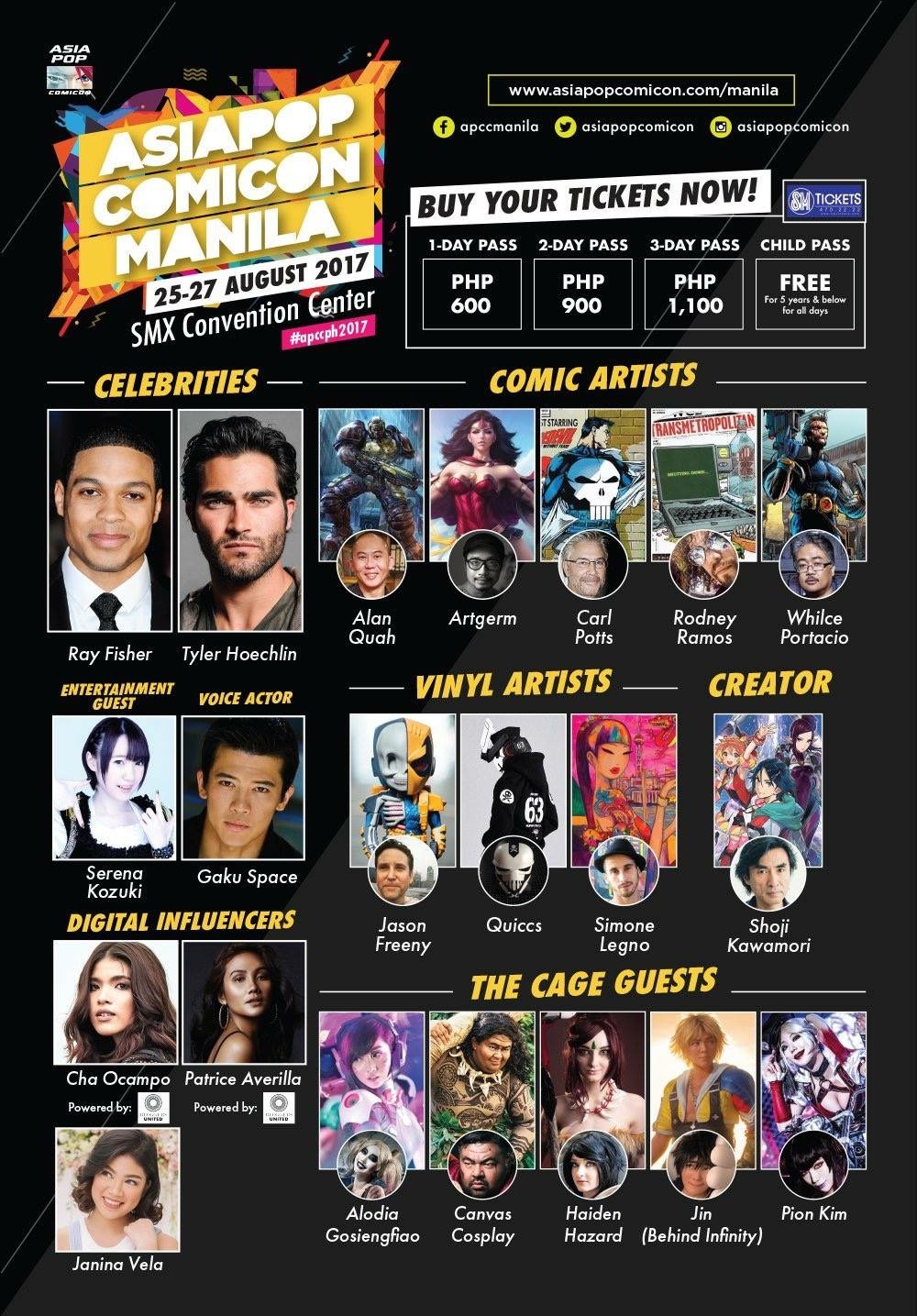 COMICS. Filipino-American comic book writer and artist Whilce Portacio will return to APCC this weekend.

Whilce—the man behind some of this generation's most successful comic book titles including X-Factor, Uncanny X-Men, Iron Man, and many others—will be giving a talk along with his fellow comic book artists this weekend.
In an interview, Whilce admitted how excited he is to return to the Philippines.

He told the press, "I feel blessed. I mean any excuse to come back home. I could go for long long rants about why I love about it here sa atin but it's just the people. It's the people but it's also the energy that we get."
Whilce gave a few tips for comic book artists aspiring to achieve what he has done in the industry.
He advised artists to create characters that people can relate to. He explained, "Those are great stories where you do a character that is not technically great 'cause that doesn't mean anything, the word technical.
"But if you do a character that somebody can say, 'Oh parang ako' or 'that's like my best friend or my dad...' Those stories stick, those stories are the kind people will remember.
"Those are the kind of stories that I'm telling people to do: do us, do you, do your tropa with all the flaws, with all the greatness."
Also, Whilce encouraged artists to put out their works on social media that will greatly help them gain a following or loyal fans.
"Do it! If I was one of you guys today, with the internet and how free it is, I would put my work out there, I would do it for free. I would do like those four panel stuff and put stuff every other day and just put something out there."
The 52-year-old comic book artist added, "How are the fans gonna get to you? How are the fans gonna show their loyalty to you you? Unless you give them your stuff.
"If I was a singer or an artist or anything, I would just pour my stuff out there, just let everybody see it and then word of mouth will get... if I'm good enough, if I connect with an audience, the real people will come to me and my worth will be made."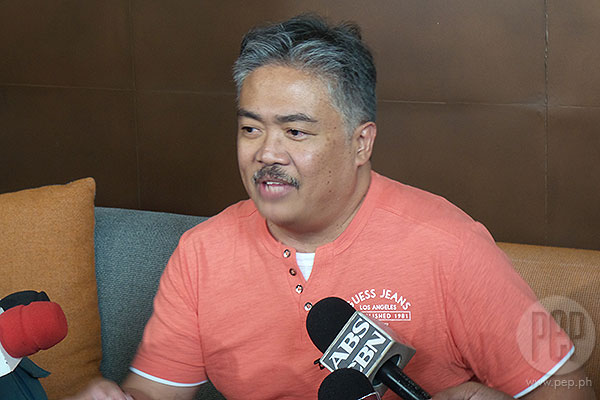 COSPLAYERS. Jin and Hayden Hazard also shared several tips for cosplay beginners.

Jin advised those who are planning to attend the comic con in cosplay to bring life to a character that they like.
Jin explained, "I find that, for anything cosplay related, it's hard to put a rule 'cause it's such a personal experience. I get that question specifically from people who want to get into cosplay like, 'Who should I cosplay?
"For me, the question that I feel like you should always ask yourself is what would feel right for you, what would make you happy because that's what cosplay is all about.
"I think it's becoming such a celebrated hobby in the recent years and I'm really happy about that. It used to be unheard of to have a cosplay guest and have someone flown overseas and like here we are now.
"I can understand why people are now getting into it and with the rise of social media as well, I think people are getting a little conscious about how they're gonna be perceived.
"But I feel like, when all the options mentioned could work for you depending on what feels right for you. You can cosplay someone you can relate to or you look like."
Meanwhile, Hayden Hazard echoes Jin's advice and said, "My main advice is choose characters that you love because you'll have the most that most fun doing that."
She added, "Everyone's first costume is awful, I know mine is. My first costume was made disgustingly out of like crushed velvet and really shiny satin but I was 12 years old and I felt awesome in it and I loved it, I thought I was the coolest person there.
"It's definitely trial and error, you look back on your costume in shame and you don't want anyone ever to see it but it's what got me into it."