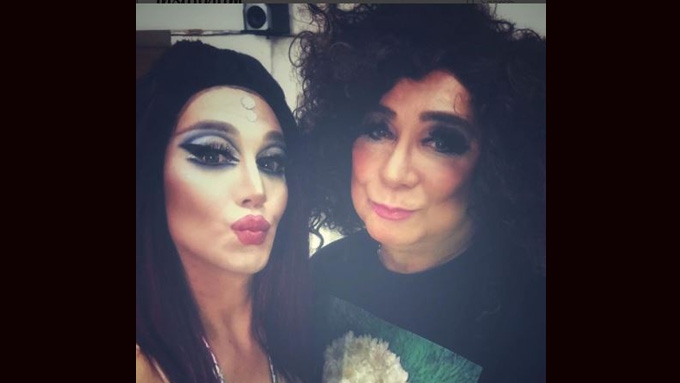 IMAGE From Instagram account of Paolo Ballesteros
---

Paolo Ballesteros and Joey de Leon gave a sneak peek of their characters in their upcoming movie Barbi D Wonder Beki.    

Paolo posted a photo of him and Joey dressed up as Barbi. 
Paolo wrote in the caption, "I love you and thank you! #BarbiDWonderBeki"
The official synopsis of the movie reads:
"Barbi D' Wonder Beki is a coming-of-age film that tells the story of Billy Bayagan, a closeted gay in a family of strict and conservative policemen. The film follows his journey of acceptance and love for his true self."
Joey has a special participation in this movie about a superhero beki. 

Paolo recently posted his photo taken during the pictorial of the movie produced by OctoArts.




In his Instagram account, Joey posted his solo pic and wrote in the caption: "November M...November E...Put them together and November...Hotel? Trivago!"