"Kay sarap ng buhay noong araw…" Rachel Alejandro and Joanna Ampil sing in Ang Larawan.
If you like traveling back in time to the days when women dressed up for church and men tipped their hats to the ladies, the opening scenes and music of Ang Larawan are enough reasons for you to sit back and enjoy the next two hours or so.
Set in Intramuros before World War II, Ang Larawan features the story of Paula and Candida Marasigan, played by Rachel and Joanna, respectively.
They are two sisters caring for their ailing father, and they find themselves in dire straits.
Their father, Don Lorenzo, a high-profile artist, has not produced a single painting in a year.
The last work Don Lorenzo produced is a self-portrait, which gains the attention of interested buyers, including a boarder that the sisters take in, a vaudeville pianist by the name of Tony Javier, played by Paulo Avelino.

Since the sisters are left with scarce resources, they are being urged to leave the house and put it up for sale. It gets you curious: how will the sisters deal with this situation?
THE GOOD.
What makes Ang Larawan a must-watch? It features a powerhouse cast of the finest theater and movie actors, the musical genius of maestro Ryan Cayabyab, not to mention a captivating screenplay based on National Artist for Literature Nick Joaquin's English play, A Portrait of the Artist as Filipino.
Director Loy Arcenas expertly put all these elements together to paint a beautiful and inspiring picture of two sisters with indomitable spirit and admirable strength.
One can see how every single detail was carefully crafted, including the design elements of the era which production designer Gino Gonzales captures in a delightful way.
While one would expect nothing but stellar performances from Joanna and Rachel, as well as Nonie Buencamino, Celeste Lagaspi, Menchu Lauchengco-Yulo—all experienced theater actors—it is Paulo who is the biggest revelation.
We already know he can act, but it turns out he can act and sing at the same time—thanks to excellent coaching by Celeste.
The rawness of his voice matches the rough and rude character of Tony.
Sandino Martin's impressive acting and singing is also noteworthy, as he takes on the role of Bitoy Camacho, the Marasigan sisters' childhood friend, who also acts as their bridge to the past.
Watch, too, for cameo performances by big-name celebrities in this 2017 Metro Manila Film Fest entry.
THE BAD.
Only if one were to nitpick, the thing that could have been improved is Paulo's English accent, still obviously heard in some of his lines, both spoken and sung.
But for a movie that took years to perfect and complete, one would expect an almost flawless end-product.
And overall, that's just what you get with Ang Larawan.
THE WORTHY.
Let's say you like theater but can't afford the tickets, or don't have the time to sit through an intermission or the patience to get all dressed up for it.
This is your chance to get closest to that experience for the price of a movie ticket.

Ang Larawan successfully marries the clarity and rawness of theater, with the consistency and seamlessness of film. How lucky can moviegoers get?
Don't be surprised if you find yourself rising from your seat to applaud after the last scene fades out.

Ang Larawan, which is graded A by the Cinema Evaluation Board, will open in cinemas starting December 25, 2017.
Ed's Note: The "PEP Review" section carries the views of individual reviewers, and does not necessarily reflect the views of the PEP editorial staff.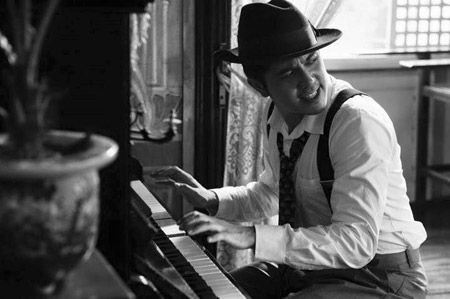 Paulo Avelino brings life to Tony Javier, the boarder who wants to earn a commission by convincing Candida and Paula to sell their father's painting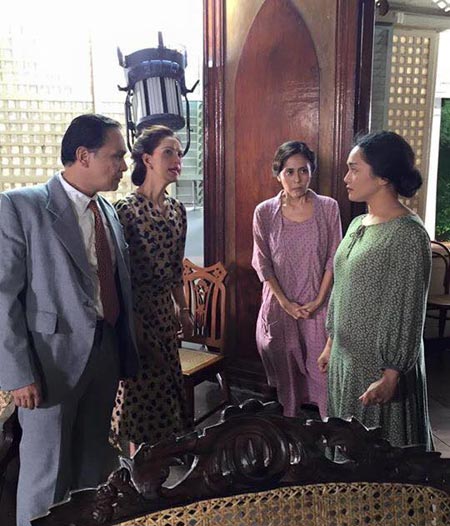 Nonie Buencamino, Menchu Lauchengo-Yulo, Rachel Alejandro, and Joanna Ampil portray the heirs of Don Lorenzo Marasigan