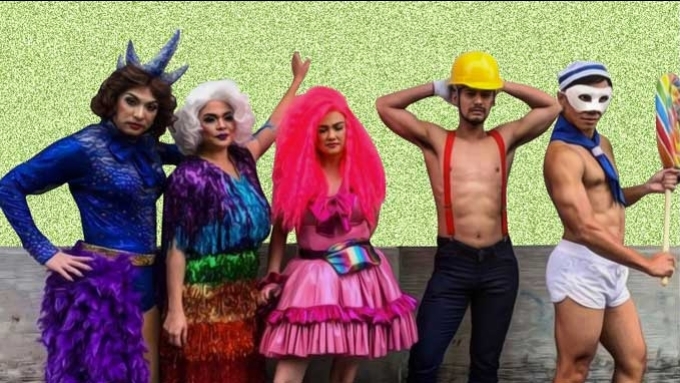 ---


Ang Dalawang Mrs. Reyes is another outstanding achievement for director Jun Robles Lana. The award-winning filmmaker has crafted a funny LGBT-themed comedy drama that does not rely on harmful stereotypes to land its jokes.

The trouble with Filipino comedy movies that put gay characters at the forefront is that more often than not, the gay characters are portrayed in an insensitive light. Stereotypes are played up for laughs--homosexuals are either ugly sidekicks, outrageous fashionistas who always has the witty one-liner, or muscled gym rats that turn effeminate for a punch line.

Thankfully, Ang Dalawang Mrs. Reyes does not fall into these boxes. That's remarkable when you consider that the Star Cinema movie has a delicate story that's easy to mishandle.

Lianne Reyes (Judy Ann Santos) and Cindy Reyes (Angelica Panganiban) are dutiful wives who band together after they learn that their husbands have left them for each other.

At first, the two spurned wives bond over their mutual mission to get revenge on their former partners. "Walang liligaya," Cindy declares, and Lianne happily agrees.

It was a trip to watch both women devise ways to try to separate their former partners, because the two actresses possess great comedic timing.

Angelica maintains her hysterical and exaggerated brand of comedy, and it works for her. Judy Ann, meanwhile, has a more understated approach and it is even funnier. Many scenes in this film show why she's such a respected actress; watch for that brilliant scene where she has to act angry and sorrowful while under heavy anaesthetic.

What's good about Ang Dalawang Mrs. Reyes is that it educates viewers about gender without being heavy-handed.

Felix (JC de Vera) labels himself as heteroflexible. He has fallen for Gary (Joross Gamboa), who is a transsexual woman.

Then there's Steve (Nico Antonio), a not-so-straight macho dancer who befriends the two women and teaches them about gay activism and the whole LGBTQQIP2SAA (lesbian, gay, bisexual, transgender, questioning, queer, intersex, pansexual, two-spirit (2S), androgynous, and asexual) spectrum.

Direk Jun's choice to tell the story from the viewpoint of the two women is remarkable, because viewers can follow their journey from befuddlement to acceptance.

Ultimately, Ang Dalawang Mrs. Reyes might be the first important film for 2018. It's not only funny and wildly entertaining, it must also be praised for teaching viewers about equality in a sensible manner.

Hopefully, future LGBT-themed films will follow suit.

P.S. It is interesting to see Judy Ann and especially, Angelica, deliver hugot lines that seem to be on target. 
ADVERTISEMENT - CONTINUE READING BELOW
Ed's Note: The 'PEP Review' section carries the views of individual reviewers, and does not necessarily reflect the views of the PEP editorial team.