After three years, the documentary Journeyman Finds Home: The Simone Rota Story is finally complete.
This film about the life of the Azkals football player Simone Rota is one of the entries of the 2018 Sinag Maynila Film Festival.
Now on its fourth year, Sinag Maynila 2018 will take place from March 7 to 15 in select SM cinemas, namely SM Mall of Asia, SM Megamall, SM North Edsa, SM Fairview, SM Southmall, and SM Bacoor, SM Manila, and SM Sta. Mesa.
Journeyman is co-directed by Albert Almendralejo and Maricel Cariaga. It documents Simone's search for his biological mother that takes them from Cavite to Cebu and Pampanga.
The film is presented by Davao Aguilas FC, the professional club that Simone plays for.
Football For a Better Life (FFABL), which aims to empower the youth and uplift their lives through the sport of football, is the main proponent of the documentary.
The film chronicles the personal struggles of Azkals player Simone Rota--from his stay in an orphanage, to how he was adopted by an Italian couple, to how he grew playing football in Italy, until his return to the Philippines to join the national team and search for his biological mother.
When did Direk Albert Almendralejo start this project?
"Three years ago, in 2015, nakilala ko si Simone at nakita namin na may magandang istorya so ako and Maricel, we decided to go to Europre. She went to Milan to shoot the parents, the best friend, the location.
"It took us around three years."
Did Simone have reservations about baring his life to the public?
"For him, it was on open thing. Para sa kanya, kung matutulungan siya hanapin ang nanay niya through us, through the media, that would be the best bonus.
"Pero ang daming dead ends until he said, 'I'm at peace already. If I see her, fine. If I don't, it's not meant to be.'"
When PEP.ph (Philippine Entertainment Portal) asked Simone for his reaction to the documentary, he admitted that he cried when he watched it.
"The first time [I watched it], I was emotional not about my story but about my mom and dad.

Did he like the way the filmmakers told his story?
"I liked it. It's the truth," said the 33-year-old athlete who plays for the Philippines' national football team.
Journeyman Finds Home: The Simone Rota Story will also be competing in the European Philippine International Film Festival (EPIFF) that will take place from March 7-8 in Florence, Italy.
WHAT TO EXPECT FROM SINAG MAYNILA 2018.


Solar Entertainment Corporation, together with internationally acclaimed Filipino filmmaker Brillante Mendoza, launched Sinag Maynila Film Festival in 2015 to support local independent cinema.
The festival was born from the vision of Mr. Wilson Tieng (founder and CEO) and Director Brillante Mendoza's wish to have a festival that not only inspires but educates and enlightens Filipino movie audiences.
On February 21, 2018, the finalists of Sinag Maynila Film Festival: Sine Lokal, Pang-Internasyonal were presented in a press conference at the Cinema 3 of SM North Edsa (The Block) – under the Full Length Film, Short Film, and Documentary Film categories.
Now on its fourth year, Sinag Maynila 2018 remains true to its advocacy as the roster of films this year capture the artistic storytelling that appeal to international film festivals.
During the press conference, Mendoza was asked as to what is the difference of Sinag Maynila 2018 with other local film festivals in the Philippines.
The Cannes-award winning director pointed out:
"Of recent years, we gave the chance for regional feature films to be part of the festival's competition (like last year's Tu Pug Imatuy or Right To Kill).
"Every year, there's always something new to show to the audience. This festival is a venue to showcase the Filipino talent.
"As long as there's no Philippine theatrical release yet, even though the film already had international screenings or competitions, it is still qualified to become finalist."
Tieng also added that since the call for entries were already finished films submitted to festival, "Sinag Maynila is less restricting, especially in terms of film rights to the filmmakers. We're just giving them the venue to show their films to the audience here in the country, and hopefully get noticed worldwide."
"Cine Lokal aims to be a venue for quality films to be made available to Filipino audience and by supporting Sinag Maynila, these creative and meaningful films will have a home and will be watched by not just film enthusiasts, but the general public," said FDCP Chairperson and CEO Liza Dino.

FILM TALKS. The fourth edition of the film fest will be featuring the FDCP Film Talks @ Sinag Maynila on March 10, 2018 at SM North Edsa Cinema 3 at 1:00PM.

This is a special panel discussion on the international journey of films from film festivals to distribution and will be free of charge. Registration starts at 12:30 pm.
The panel features Jeremy Segay, Korea and South East Asia Representative of Unifrance, Takeo Hisamatsu, Festival Director of Tokyo International Film Festival and co-founder of Sinag Maynila, Brillante Mendoza.
FDCP's strengthened partnerships with film festivals and organizations starting with Sinag Maynila is also in line with the celebration of the one hundred years of Philippine cinema.

"This year and next year will be focused on celebrating this milestone. We believe that this is the time to come together to commemorate this legacy, learn from our film history, and also look forward to the next hundred years," added Chairperson Dino.
Here's what viewers can expect from Sinag Maynila 2018 (Year 4). The entries will be shown from March 7 to 15 in these select SM Cinemas: Megamall, North Edsa, Mall of Asia, Southmall, Manila, Sta. Mesa, Fairview, and Bacoor.
FULL LENGTH FILMS (5 finalists in competition):
EL PESTE (The Pest) by Richard Somes
CAST: Mon Confiado, Jean Judith Zeta, Alvin Anson, Jim Libiran, Leon Miguel, and Tikoy Aguiluz
SYNOPSIS: Abner lives a drab, downcast, solitary existence. His wife has abandoned him for good. Working for pest control company Panther, his job remains his sole connection to the outside world. It seems going nowhere until he meets Viola, a client whose existence is as sad as his. As sexual tension between Abner and Viola turns to illicit affair, Abner devices something that will eventually lead to a tragedy that will change their lives forever.


TALE OF THE LOST BOYS by Joselito "Jay" Altarejos
CAST: Oliver Aquino and Ta Su
SYNOPSIS: A story of the friendship between two men — Alex, a Filipino mechanic, and Jerry, a Taiwanese aborigine student. The two meet randomly when Alex flees to Taipei from Manila and a casual conversation develops into a surprising personal connection between them. The two men go on a road trip and eventually reconnects them with their mothers and both discover a certain sense of identity and freedom.


BOMBA (The Bomb) by Ralston Jover
CAST: Allen Dizon, Angellie Nicholle Sanoy, Alan Paule, Sue Prado, Kate Brios, Joel Saracho, Tabs Sumulong, Felixia Dizon, Lucas Alric Dizon
SYNOPSIS: Pipo makes ends meet by taking on the toughest jobs. Life is more difficult because he's deaf. He supports himself and his teenage lover Cyril. His irate boss is getting difficult and Ben, his childhood friend wants his daughter Cyril back. Like a bomb, Pipo's ticking to explode, anytime soon.

ABOMINATION by Yam Laranas
CAST: Tippy Dos Santos, Tony Moynihan, Justine Peña, Paul Homes, Lukas Magallano
SYNOPSIS: A young woman is found unconscious in a city street -- claims to be another person who was brutally murdered two months earlier - escapes from a psychiatric hospital in order to prove her identity and find the truth about her life, her death, and her murderer.

MELODRAMA/ RANDOM/ MELBOURNE! by Matthew Victor Pastor
CAST: Celina Yuen, Bridget O' Brien, Rachel Javier, Khoa Le, Matt Furlani, Vlady T, Gregory Pakis, Kristen Condon, Elliot Ng, Charlie Dao, Louise Bremner, Aston Elliot, Jarrod Mayne
SYNOPSIS: A feminist documentarian, a pickup artist, and a virgin's lives collide. Aries Santos is a Fil-Aus feminist documentarian who is struggling to complete her new film. Her subjects are the male members of 'Tru Male Dynamics,' a company formed to teach men how to seduce women. Meanwhile, a sex worker named Melody slays into the night. The line between reality and fiction blurs, and blood is shed on the neon-lit streets of Melbourne.

SHORT FILMS (6 finalists in competition):
1. Firestarter - by Jill Urdaneta
2. Pompoms – by Angelo Amar
3. Cesar and Magda – by Pamela Barrios
4. Halusinasyon – by John Agcalis
5. Kalye FM – by Tom Nava
6. The Duwende – by Odin Fernandez


DOCUMENTARY FILMS (6 finalists in competition):
1. Journeyman: The Simone Rota Story - by Albert Almendralejo and Maricel Cariaga
2. Am-amma – by Dexter Macaraeg
3. Halaga - by Vandam Arambulo
4. Mahal – by Janine Santos
5. Tsuper – by Rina Abary
6. Voltaire – by Jaimee Bernardo



* All photos by Mark Atienza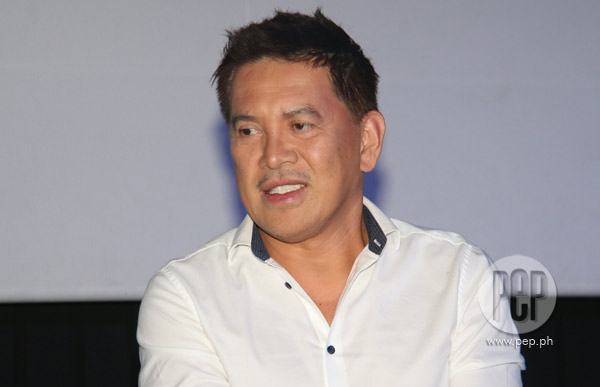 Brillante Mendoza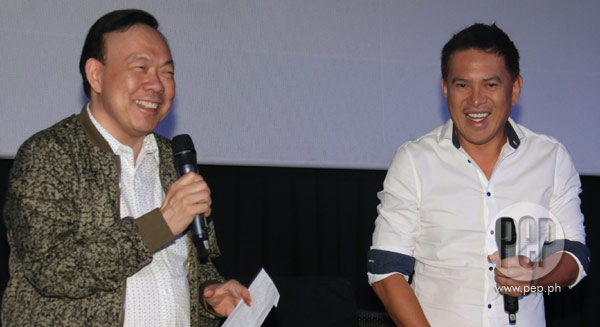 What differentiates Sinag Maynila from past editions is the lack of grant given to the official entries this 2018. Festival director Brillante Mendoza and founder Wilson Tieng (left) say they hope to bring back the funding in future editions.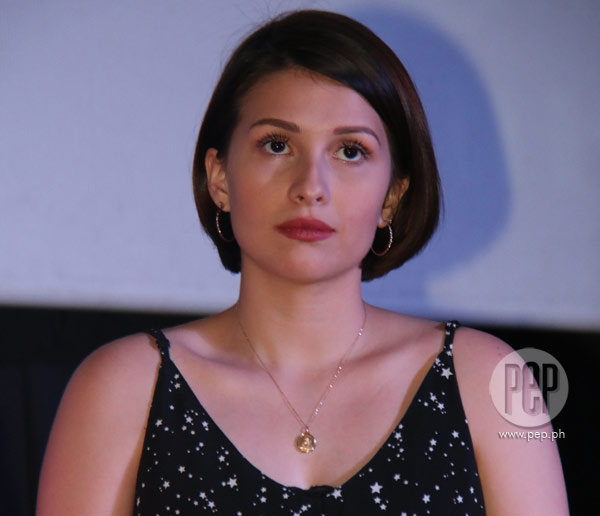 Tippy Dos Santos admits that she initially wanted to have her rape scene removed from the movie
Abomination
.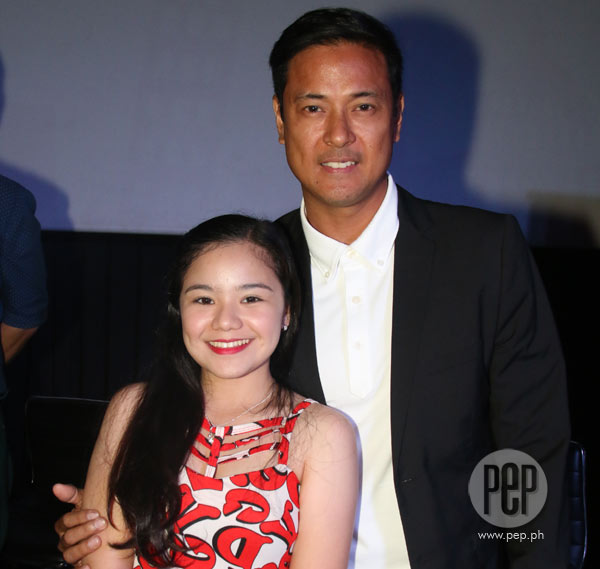 Bomba
lead stars Angellie Nicholle Sanoy and Allen Dizon.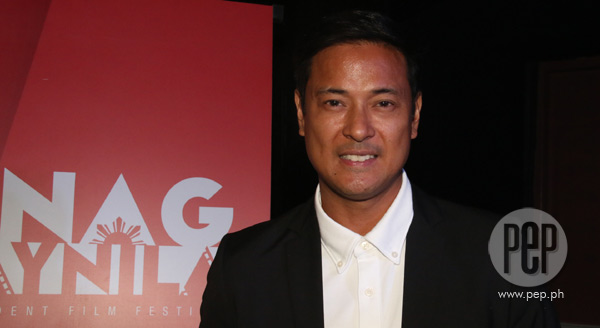 Allen Dizon won the Special Jury Prize Best Actor Award at the 33rd Warsaw Film Festival for his portrayal of a deaf-mute man who suddenly explodes with violence.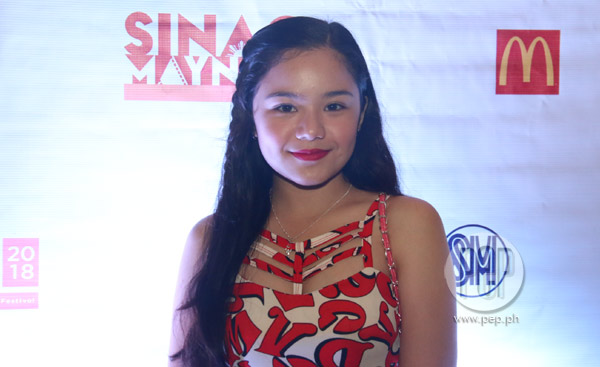 In
Bomba,
Angellie is cast as the young lover of Allen Dizon's character. Her character is an abused teenager who runs away with her ninong (played by Allen Dizon). In Manila, the two live as a couple.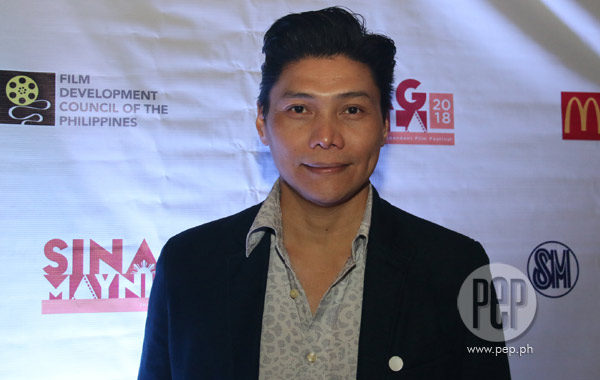 In
El Peste,
Mon Confiado is cast as a pest exterminator who becomes romantically involved with a married woman.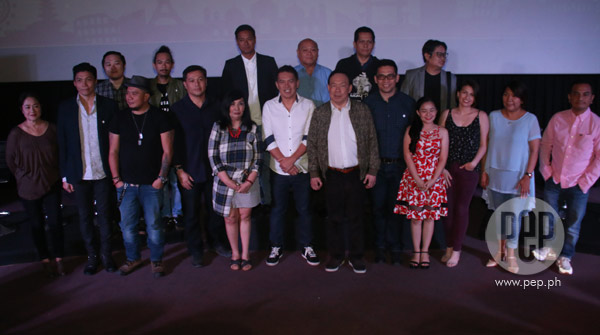 Here is the schedule of Sinag Maynila 2018: